Well, you can still get out on the water.
But boaters off the coast of Southwest Florida are not guaranteed the peace and tranquilly paradoxically offered by local malls during the coronavirus pandemic.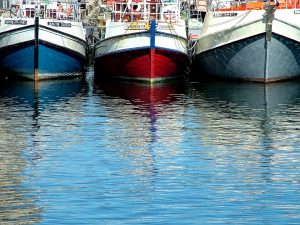 COVID-19 has turned life upside down in Southwest Florida. In mid-March, we were preparing for spring training and spring break, in mid-April we are "safer at home."
Our injury lawyers in Fort Myers and Cape Coral would like to thank all of the brave men and women who are not at home – including our doctors, nurses, law enforcement officers and first responders.
But for many residents, the last month has brought a stillness that was at first welcome but has since left them yearning to get out of the house.
Boating Injury Risks in Southwest Florida
Boating is social-distancing friendly. It also offers plenty of water, exercise and sunshine at a time when beaches, community pools and fitness centers are closed.
However, our Fort Myers injury lawyers know novice boaters also face the highest risk of serious or fatal injuries. Particularly those who rent boats, personal watercraft, or other equipment. While rental agencies typically have renters sign liability waivers, such waivers are never absolute and should always be carefully reviewed by a personal injury or wrongful death law firm in the wake of a serious or fatal boating accident.
With nearly 1 million registered vessels, Florida is by far the nation's most dangerous state for boaters. The Florida Fish and Wildlife Conservation Commission reports more than 700 serious or fatal boating accidents occur in Florida each year — more than twice as many as in California. Lee and Collier county are among the state's ten deadliest counties for boating accidents. 
Boating Safety in SWFL
Much like driving, boating safety begins with the individual boater.  Inexperienced operators and alcohol are among the leading causes of accidents. Those using rented or borrowed equipment are at highest risk, as are new boaters in their first year of boat ownership.
Watercraft, such as JetSkis or Waverunners, are particularly dangerous.
Not surprisingly, drowning is the leading cause of death. Wearing a life vest is among the best things you can do when it comes to staying safe on the water.
The state offers a number of boater-safety courses. We encourage new and veteran boaters alike to commit to safety education. Putting an emphasis on boater safety at all times can help prevent turning a nice day on the water into a tragedy.
If you or a loved one is injured, call Associates and Bruce L. Scheiner, Attorneys for the Injured, at 1-800-646-1210.