A look at the traffic on the roads of Southwest Florida during the "Safer-at-Home" order makes it clear that few non-medical occupations have been deemed more "essential" during the COVID-19 pandemic than the construction industry.
Sometimes it seems the building will never stop. Certainly, we have proof now that a pandemic won't stop it. In the last month, everything from new-home communities to major road projects have continued with construction, virtually around the clock, even as most non-essential workers have been strongly encouraged to stay home.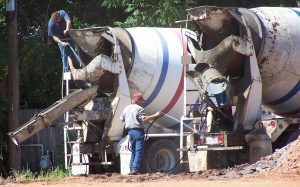 To be sure, construction is a primary driver of Southwest Florida's economy. This has been true for decades. When Bruce L. Scheiner built his law firm's headquarters near Page Field in 1971, it was located at the edge of town! Even today, the quieting wrought by the flu pandemic has brought to a standstill nearly everything but construction.
Construction Injuries in Southwest Florida
Construction is the nation's most dangerous occupation — accounting for about one-fourth of all work-related injuries and 1 in 5 deaths on the job.
Our construction accident attorneys in Fort Myers know these are among the most complex cases a law firm can handle. Most construction workers are self-employed, work as independent contractors or work for an independent contractor hired to complete a portion of a job – like plumbing, electrical, roofing, drywall or concrete. Determining all liable parties is a critical step in recovering damages. Liable parties on a construction site can include an employer, another independent contractor, the general contractor, or another business or property owner.
The most common construction industry risks have been identified as the Fatal Four. The leading causes of private sector worker deaths (excluding highway collisions) in the construction industry are falls, followed by struck by object, electrocution, and caught-in/between. Together, they accounted for more than half (58.6%) the construction worker deaths in 2018, according to the Bureau of Labor Statistics.
Falls – 338 out of 1,008 total deaths in construction in 2018 (33.5%)
Struck by Object – 112 (11.1%)
Electrocutions – 86 (8.5%)
Caught-in/between– 55 (5.5%)
In many cases, these injuries could have been avoided by following basic safety rules outlined by the Occupational Safety and Health Administration. The most common OSHA violations on construction sites include:
Fall protection, construction (29 CFR 1926.501) [related OSHA Safety and Health Topics page]
Scaffolding, general requirements, construction (29 CFR 1926.451) [related OSHA Safety and Health Topics page]
Ladders, construction (29 CFR 1926.1053) [related OSHA Safety and Health Topics page]
Construction Work-Injury Claims
Our injury lawyers in Fort Myers and Cape Coral know the construction industry too often fails to protect workers with adequate workers' compensation coverage. Immigrant labor is also common. It's important to note that an employee's immigration status has no bearing on his or her right to bring a claim in the wake of a serious or fatal on-the-job injury.
Primary considerations in building a case for damages include identifying all liable parties and their associated insurance companies, as well as determining the full extent of damages, including medical bills, rehabilitation and the actual and economic costs associated with short-term or long-term disability.
If you or a loved one is injured, call Associates and Bruce L. Scheiner, Attorneys for the Injured, at 1-800-646-1210.