Auto insurance companies have grabbed headlines this month by announcing save-driving rebates as the COVID-19 pandemic brings traffic to a standstill in many parts of the country.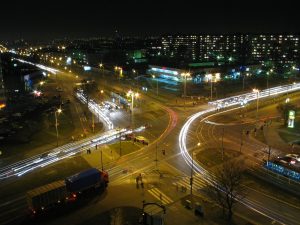 In Southwest Florida, our Fort Myers injury lawyers know March and April are typically the deadliest months of the year on the roads. Baseball spring training, spring break and the Easter end of the winter tourism season all combine to create peak road risks for all types of road users.
But this year, the coronavirus pandemic has brought life to a standstill.
Kiplinger Finance reports Allstate, Geico and State Farm are among the auto insurers that have announced rebates. A list compiled by the National Law Review shows most of the nation's large auto insurers are now providing some sort of rebate, ranging from 15-25 percent.
However,  a study by the Consumer Federation of America, an advocacy group, and the Center for Economic Justice, an insurance, credit and utilities advocacy group, concluded that the relief offered so far is insufficient given the likely drop in insurance claims.
Consumer advocacy groups estimate auto insurers are likely to see a decline of 80 percent in all types of traffic accident claims as long as the nation continues to operate under a nationwide patchwork of "Safer at Home" and "Shelter in Place" orders.
Florida Auto Insurance Minimums Nation's Lowest
Even when the roads are packed with winter tourists, Florida auto insurers often face little risk for charging hefty premiums. Florida has the nation's lowest mandatory minimum insurance requirements.
Our Fort Myers injury lawyers reported earlier this year of the effort by auto industry lobbyists to push state lawmakers to abolish the state's Personal Injury Protection in favor of mandatory bodily liability coverage of at least $25,000 per person/$50,000 per  accident. Several years ago, auto insurers were successful in reducing the amount of available PIP coverage from $10,000 to just $2,500 if certain conditions are not met in the immediate aftermath of a collision.
While Florida desperately needs to overhaul its auto insurance laws, and significantly increase minimums, consumers have seldom benefited from the insurance decisions made by our Tallahassee lawmakers.
Florida's current mandatory minimum insurance coverage of just $10,000 Personal Injury Protection and $10,000 property damage is the lowest in the nation. And yet, when lawmakers agree to make changes, it has most often been to lower benefits or reduce the rights of consumers.
The headlines are about auto insurer benevolence while the insurers cheat consumers and pocket the profits. When it comes to dealing with these companies, you should never expect fair treatment without the help of an experienced law firm.
If you or a loved one is injured, call Associates and Bruce L. Scheiner, Attorneys for the Injured, at 1-800-646-1210.