We are entering the spring break travel season. Legions of northern college students will be flocking to South Florida for fun in the sun.
Thousands of local students may travel to the East Coast or spend times on Fort Myers Beach, Sanibel Island or at other destinations popular with young people. Beach bars and downtown Fort Myers will be bustling. And teens in large groups will be hitting the already congested roads of Southwest Florida.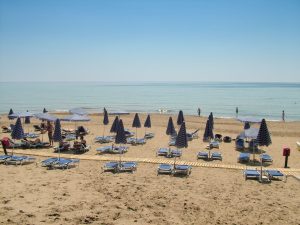 In fact six of the nation's 10 most dangerous spring break destinations are in Florida, according to a recent list compiled by Southern States Insurance.
Staying Safe on Spring Break in Fort Myers
Car accidents are by far the biggest safety threat. The National Highway Traffic Safety Administration continues to report traffic accidents are the leading cause of death among teenagers. And our injury attorneys in Fort Myers recently reported traffic deaths in SWFL are at all-time highs.
Riding with other teenagers makes a teen driver 2.5 times more likely to engage in one or more dangerous driving behaviors. Leading causes of accidents and injuries include distracted driving, failure to wear a seatbelt, drunk driving and speeding.
The Florida Department of Highway Safety reports March sees a high in drunk driving collisions on state roads, with reports of more than 15 crashes a day involving an intoxicated driver. In total, there were more than 37,000 traffic crashes last March, which claimed nearly 300 lives in Florida.
The Florida Highway Patrol is promoting its Arrive Alive, Don't Drink and Drive," campaign throughout the Tampa-Clearwater area and points south.
Florida's dram shop law can be found under F.S. 768.125 and provides liability for bars, convenience stores and other businesses who serve alcohol to underage patrons who are later involved in an injury accident.
Parents are always encouraged to set ground rules, curfews and clear expectations. But a big part of being a college student is taking responsibility for your own actions. Ultimately, you will have the biggest say over whether spring break is a fond memory or a bad time.
Responsible alcohol consumption and use of a designated driver should be the bare minimum.
Staying off of boats and out of the water is also the best rule when drinking alcohol. Nor do the risks abate when you leave the bar. The basics of pedestrian safety and staying in groups, in well-lit areas, will also help keep you and your friends safe.
Liability for Spring Break Injuries in SWFL
Those who are injured on hotel or resort property may in many cases make a claim for damages, however that claim will always be bolstered by sane, rationale decision making. Florida injury victims invited onto property are considered either a "public invitee" or a "business invitee" under the law, and as such they are entitled to a higher degree of care.
An owner must maintain a property in a reasonably safe condition and has an obligation to warn of unsafe conditions. However, that obligation does not extend to trespassers in most cases.
If you or a loved one is injured, call Associates and Bruce L. Scheiner, Attorneys for the Injured, at 1-800-646-1210.