We seldom pause to realize one of the most dangerous things around us is water.
But more than a dozen people have drowned in Southwest Florida in recent months.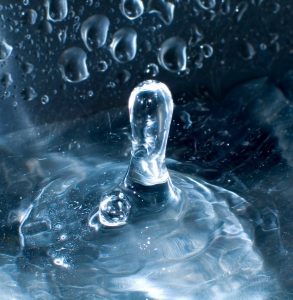 A recent vigil was held for a mother and her two children after they drowned when their car drove into a retention pond in Immokalee.  The Palm Beach Post reported a fisherman drowned during a Lake O tournament and late last fall in separate instances a 45-year-old woman accidentally drowned at a North Fort Myers marina while a 2-year-old girl was saved from nearly drowning in a retention pond at a Punta Gorda apartment complex.
Two other toddlers weren't as fortunate. A 2-year-old drowned at a community swimming pool in Immokalee and a 2-year-old died three days after being pulled from the bottom of a swimming pool in Cape Coral.
Swimming Pool Safety in SWFL.
Backyard swimming pools continue to be involved in a significant number of these tragedies.
Florida has more than 1 million unground swimming pools, three times more than any other state except California, according to the Association of Pool & Spa Professionals.
Florida's Residential Swimming Pool Safety Act (F.S. 515) regulates swimming pool safety. Lawmakers toughened regulations in 2000, after acknowledging that drowning was the leading cause of death among young children in Florida.
The act requires all residential swimming pools to have a gated fence barrier, an approved manual or power-operated pool cover, or exit alarms on all doors and windows with direct access to the pool area. The National drowning Prevention Alliance offers pool safety tips for parents. 
Open Water Safety & Drowning Prevention
Fort Myers injury attorneys also continue to see a significant number of serious and fatal boating accidents. Boaters should take a safety course and ensure their boats have all the required safety equipment, including life vests for each passenger. Check the weather forecast, boat sober and wear your life vests. File a float plan with a friend or family member — let someone know where you are going and when you expect to be back.
Don't overestimate your swimming skills; most people drown within 10 to 30 feet of safety.
Another interesting statistic from the NDPA: Most people who drown never had any intentions of being in the water. This is often true of drowning victims in Southwest Florida, whether in a swimming pool or in a car that drives into a canal or other body of water.
A day on the water can be exhausting and dehydrating. In fact, half a day of boating, sun, glare and wind can produce fatigued associated with legal intoxication.  Those who plan to be on or around the water, need a plan for ending up in the water. Respecting the risks can go a long way toward keeping you and your family safe.
Associates and Bruce L. Scheiner, Attorneys for the Injured – 1-800-646-1210.