If statistics from Thanksgiving are any indication, one thing seems certain this holiday season: Not even a pandemic will stop many from visiting friends and loved ones this year.
After two years of Covid quarantines, many have been reluctant to cancel plans, despite the recent emergence of the omnicron variant.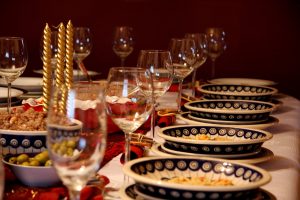 AAA estimates more than 53 million Americans traveled over the Thanksgiving weekend, a jump of 13 percent over last year, when many plans were canceled during the first year of the pandemic. That's about 6 million more people. While air travel was down slightly, 2.3 million passed through airport checkpoints the day before Thanksgiving,the busiest day since the start of the pandemic, according to the Transportation Safety Administration.
Still, most people will drive.
Safe Travel Doesn't Happen by "Accident"
Our car accident attorneys in Fort Myers and Cape Coral urge anyone hitting the road this holiday season to make a plan.
Service: Have your vehicle serviced. This may seem like a little thing but coronavirus quarantines have meant less travel, and fewer trips to the mechanic. At a minimum, check your tires, oil, antifreeze and other fluids before heading out.
Tires: Bad rubber is a leading cause of mechanical failure leading to collisions. Regardless of tread, your tires should be less than 5 years old. If in doubt, check the date code. Look for uneven tire wear and check to make sure your tires are properly inflated.
Supplies: Make sure you have a charged cell phone, charge cord, important medications, and updated vehicle registration and insurance cards. Carrying drinks and snacks is also a good idea, particularly in the event of a breakdown.
Stay alert: Get plenty of rest. Allow plenty of time to reach your destination. Plan for plenty of stops and rest breaks. Switch driving duties with a passenger every few hours whenever possible.
Avoid distraction: Travel can be a distracting time. Don't allow yourself to become distracted at the wheel. Pull over if you need to use your phone or confirm directions. Don't allow passengers to add internal distractions to your risk factors.
Obey traffic laws: Speeding, tailgating, and failure to use turn signals are three forms of aggressive driving that are most often cited as contributing causes in traffic collisions. Obey the law. Allow yourself plenty of time to reach your destination. And don't engage in aggressive driving with other motorists.
Confirm plans: Confirm car rentals, flights, hotel reservations and other plans before setting out. Covid has brought another layer of uncertainty. Know if your destination has a mask requirement or other policies so that you are not taken by surprise.
Relax: Not losing sight of the goal – an enjoyable holiday with friends or loved ones – can help you be less anxious about the small stuff.
KEEP SAFETY FIRST! It sounds easy, but our Fort Myers injury lawyers know the best guide to a safe holiday is just to keep safety first in all of your planning and decision making. From dark parking lots and overcrowded malls, to motel pools and congested highways, recognizing and avoiding the risks is the best thing you can do to keep you and your family safe this holiday season!
If you or a loved one is injured, call Associates and Bruce L. Scheiner, Attorneys for the Injured, at 1-800-646-1210.