As Florida and the nation move toward a re-opening amid the coronavirus pandemic, there is much that remains uncertain about what the "new normal" might look like.
Uncertainty is what the COVID-19 crisis has brought to every corner of the world. History shows us that the world adapts. Polio and the 1918 pandemic are just two 20th century examples. Hotels and motels are in the process of re-opening as we approach Memorial Day weekend. And, while traffic is expected to be lighter for the traditional holiday weekend kickoff of the summer travel season, many predict a sharp uptick in the number of families traveling by car this summer.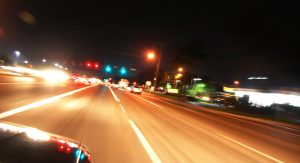 CNN reports European destinations are pushing to re-open in time for the annual summer tourism season. But uncertainty means many American families are likely to avoid international air travel. Airlines will try to combat the uncertainty with bargain rates, but that same uncertainty will make many cautious about booking and paying for airfare over the coming months.