Nearly year-round in Southwest Florida, boaters take to the waters to enjoy fishing, swimming or just to get out on the Gulf of Mexico or Caloosahatchee River.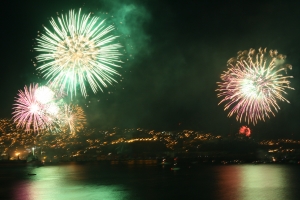 But with Fourth of July fast approaching, it's likely that more boaters will be out and Fort Myers Personal Injury Lawyers encourage everyone to be safe in their boats this weekend to make sure your holiday weekend is fun for everyone.
According to statistics from the U.S. Coast Guard, July is the most accident-prone month in the United States. In 2010, there were 1,032 non-fatal accidents, which made up about 1/4 of the total 3,999 reported accidents. There were also 108 fatal accidents last July, tops for the year.
In Florida, according to the U.S. Coast Guard, there were 39 boating accidents involving alcohol in 2010, up 18 percent from the 33 that happened in 2009. There were 15 alcohol-related deaths and 27 injuries caused by drinking and boating.
All these statistics are scary and as people prepare to have fun along Florida's coasts or in rivers and lakes, this information should be taken seriously. On the water, it takes longer for the U.S. Coast Guard, local law enforcement marine units and other emergency crews to respond, which makes drowning an inherent risk. If someone is injured and rendered unconscious, very quickly they can hit the water, making it tough for others to save them.
Also because of the large number of watercraft that will be out this holiday weekend and other incidents, emergency marine units may not be able to keep up with the demand of various medical incidents compared to land-based EMS crews. While boaters are trained in safety procedures and medical procedures, it is no replacement for professionally trained crews who can apply quick and extensive care to someone who is having a traumatic medical emergency.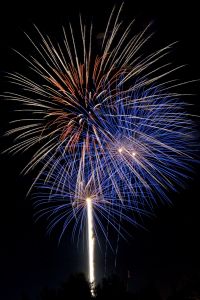 The Florida Fish and Wildlife Conservation Commission reported that in 2010, Lee County ranked fifth in the state in boating accidents with 33. Most of the reported accidents occurred near Fort Myers Beach. Four fatal boating accidents occurred and 12 accidents involved people getting injured.
Collier County ranked ninth among Florida counties with 20 accidents and one fatality. In both counties, operator inattention was the number one cause of accidents among boaters.
Sadly, Florida leads the country in fatal boating accidents with 68 in 2009. But it's not completely unexpected because there are nearly 950,000 registered vessels statewide. Still, these accidents are preventable. Alcohol use was the number one reason for fatal accidents in Florida, with operator inattention and wild behavior among the other chief reasons.
More than 60 percent of all deaths on the water are drownings, with about 34 percent identified as trauma. Late afternoon and evening seems to be the time each day when accidents are most likely to occur.

Associates and Bruce L. Scheiner, Attorneys for the Injured, has spent four decades fighting for the rights of boating accident victims throughout South Florida, including Fort Myers, Cape Coral, Naples, Port Charlotte and Sebring. Call for a free and confidential consultation to discuss your rights. 1-800-283-2900.
Previous Blog Entries:
Watercraft accidents a winter danger in Naples and Fort Myers: November 21, 2010