We've all got a lot to do during the day. Students are spending all day in class and all night studying, and adults are spending more hours in the office just to pay the bills. Unfortunately, it's our daily tasks that are putting us at some serious risks — for car accidents. Getting behind the wheel of a vehicle while fatigued and drowsy can have dangerous, and sometimes deadly, consequences.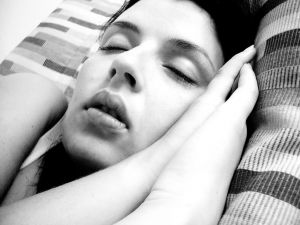 Autumn's early darkness increases those risks substantially.
According to the Florida Department of Highway Safety and Motor Vehicles (DHSMV), drowsy driving traffic accidents lead to close to 2,000 traffic fatalities and more than 70,000 injuries each and every year.
In fact, fatigued driving is similar to drunk driving. It slows down our reaction time and makes us less attentive behind the wheel. When we're suffering from these symptoms, it's difficult for us to make safe and responsible decisions.
Our Naples car accident lawyers understand that the first week of September is designated as Drowsy Driving Prevention Week to help to reduce the risks of these accidents. During this week-long campaign, officials work to help to educate the public about the risks involved with such driving behavior.

"Before getting behind the wheel of a vehicle, be sure you are well rested or have another licensed driver with you who can take over if you become too tired to drive safely," said the DHSMV's Julie L. Jones.
Serious Risks Groups for Drowsy Driving:
-Young drivers, especially males who are under the age of 26.
-Individuals who work varying shift and those who work long hours or overnight. These people are more than 5 times more likely to get into one of these accidents.
-Commercial drivers who spend most of their workday behind the wheel. Close to 20 percent of all large truck accidents involve driver fatigue.
-People who have untreated or undiagnosed speed apnea.
-Travelers who may be suffering from jet lag.
According to a recent poll from the National Sleep Foundation, about 60 percent of surveyed drivers (or close to 170 million people) say that they've felt drowsy while driving at least once in the last year. About a third of those who were surveyed said that they had actually fallen asleep behind the wheel at least once during this time. Close to 15 percent say they've done it at least once in the last month. What's even worse is that another 15 percent admit they have had an accident or near accident because they dozed off or were too tired to drive.
Fixing this problem isn't rocket science. You've got to make sure that you're getting an adequate amount of sleep each and every night. If you feel like you're getting sleepy behind the wheel, it's critical that you to pull over. Pushing through this sleepy feeling is only going to increase your risks for a potentially fatal accident. You can also plan to drive long trips with a companion. Passengers can help look for early warning signs of fatigue or switch drivers when needed. Passengers should stay awake to talk to the driver.
If you or a loved one has been injured in a traffic accident, call Associates and Bruce L. Scheiner, Attorneys for the Injured, today for a free and confidential consultation to discuss your rights. Call 1-800-283-2900.
More Blog Entries:
Skipping Driving Lessons a Bad Idea for Southwest Florida Teens, Florida Injury Lawyer Blog, August 28, 2013