Several recent swimming pool injuries have Southwest Florida safety advocates preaching caution as we continue to deal with COVID into the busy holiday season.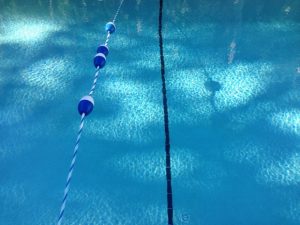 In August, WINK News reported two children were recovering after a near-drowning incident in Cape Coral. Child drownings in Florida happen way too often. Twenty-three kids died in the water in 2019. In less than eight months, 29 more kids have drowned in Florida thus far this year. WINK News reported the family was visiting from out-of-state. In January, Cape Police investigated a separate incident involving toddlers ages 3 and 4 and there have been several other drowning deaths in Lee County this autumn.
Last year, there were 4 pool drowning incidents reported in October. Our injury lawyers in Fort Myers and Cape Coral urge you to make pool safety a priority as we head into the year-end holiday season.
Pool Injuries in Southwest Florida
South Florida has more swimming pools than anywhere else in the nation. While some of these incidents occur at hotels or resorts, many others occur in backyard swimming pools.
Private swimming pool accidents may result in a premises liability lawsuit against a homeowner's insurance company. This is true even in cases where a relative suffers an accident in a backyard swimming pool. Additionally, the attractive nuisance doctrine under Florida law may hold children blameless, even when trespassing, in cases where injury occurs to a child lured by an unguarded pool. Thus homeowners are liable for injuries to children, regardless of whether they are invited guests.
These are complex cases, both legally and medically. While some cases are tragically fatal, other cases of near-drowning can result in serious impairment, which may be either temporary or permanent. The Florida Residential Swimming Pool Act makes a number of requirements of private pool owners, including the use of locking gates and/or door alarms.
Homeowner Pool Safety
All homeowners want to prevent these tragedies, particularly because they so often involve family or friends.
The start of winter tourism season is complicated by COVID this year and visitors are always susceptible to injury at hotel and resort swimming facilities. But the quasi-quarantine way of life imposed by COVID also has more people gathered at backyard pools. In other cases, parents or grandparents are trying to work from home while watching  – and sometimes even schooling – children or grandchildren.
Even when we start out with the best of intentions, crowded living conditions and daily distractions can result in increasing risks that a door will be left open, or a toddler will be left unsupervised, resulting in a tragedy.
Teaching a child to swim at an early age, can be done through any number of credible training resources in Southwest Florida. Still, pool owners must always do their part to make sure a swimming pool is secured and guests are made aware of pool rules and procedures.
The Lee County Injury Prevention Coalition also offers a number of drowning prevention resources.
If you or a loved one is injured, call Associates and Bruce L. Scheiner, Attorneys for the Injured, at 1-800-646-1210.