The Fort Myers Boat Show kicks off this weekend in downtown Fort Myers amid unprecedented interest and demand for all things boating as Southwest Floridian's continue to deal with the coronavirus pandemic.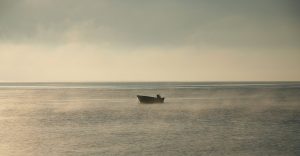 Thousands of guests were expected and plenty of masked and unmasked faces were present as preparations this week were delayed by the meandering and prolonged path of Hurricane ETA, which finally made landfall as a tropical storm near Tampa, after wandering past Miami and spending several days off the coasts of Naples and Fort Myers Beach.
Boating Injuries in Southwest Florida
The COVID pandemic and consequent restrictions and social distancing guidelines have pushed demand for boats to unprecedented levels. The end of the Atlantic hurricane season also signals the start of the long winter boating season in South Florida.
Florida's 1 million registered vessels leads the nation. Many of those boaters are winter residents or boat owners who wait until after the hurricane season to put their boats back in the water. Boats are as different as their owners, with everything from trucked kayaks to trailered sailing skiffs to live aboard catamarans and multi-million dollar motor yachts.
South Florida is also home to many charter boat captains and charter fleets, as well as day-cruise operators and scuba-diving facilities. But private craft owners and their guests are by far the most likely to be seriously injured or killed on the water.
The Florida Fish and Wildlife Conservation Commission reports Lee County is the state's 4th most dangerous for serious and fatal boating accidents.
Of about 50 serious incidents reported last year, more than half involved open motorboats and 19 involved a personal watercraft, which statistically are the deadliest on the water with risks comparable to motorcycle riders on land. Two thirds of accidents involved operators ages 17 to 40, almost exclusively men.
About one-third collided with another vessel and another third struck a fixed object, the rest of the injuries or fatalities involved falls overboard, groundings and other events. Inattention/failure to keep a proper lookout was the most common cause, followed by speed, operator inexperience and alcohol use.
That operator inexperience is the third most-common cause has safety advocates rightly concerned about adding many new boat owners and operators to the already volatile mix in South Florida. But experienced boat owners are often no safer.
Boating Safety is a Mindset
Making safety a priority on every passage is what separates the safe boater from those at serious risk of injury. Just like on the road, we cannot control the behavior of other operators. But it is our own behavior that is most determinative of our risks.
This means taking the proper safety courses, keeping your boat in proper working order, and always having adequate insurance. Florida is rather lax when it comes to educational requirements, with safety classes mandated only for underage operators. But taking any number of safety courses through BoatUS, the American Sailing Association, or other reputable safety organization can be a great way to improve your safety skills while having fun on the water.
The insurance market continues to get trickier in South Florida, with several large insurers coming and going from the marketplace. In general, many of the auto insurers like Allstate and State Farm, will insure smaller vessels up to about 34 feet. Larger boats will have to go through a marine insurance brokerage for coverage through a handful of large global carriers, including Geico, which recently purchased BoatUS. In addition to property damage and liability insurance, boaters should also be aware of the implications of adding your marina to your policy, as well as the need to carry dock liability coverage and trailer/travel coverage for those boats that are trailered to and from the water on a regular basis.
By doing your homework, and committing to safety, you can enjoy the boater's paradise just offshore while doing your part to prevent a tragedy. An experienced boating injury lawyer should always be called in the immediate aftermath of a serious or fatal boating incident.
If you or a loved one is injured, call Associates and Bruce L. Scheiner, Attorneys for the Injured, at 1-800-646-1210.