A recent tragedy in Southwest Florida highlights the risk of backover and driveway accidents.
The Fort Myers News-Press reported the death of a 5-year-old girl, who was struck and killed in a driveway on Cypress Lake Drive. The Florida Highway Patrol reports the girl was struck by a Jeep Wranger pulling into the driveway around another parked vehicle that was obstructing the driver's view.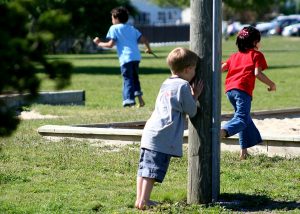 Injuries to children in driveways most commonly result from backover accidents. Large holiday gatherings are the unfortunate scene of most of these tragedies. The prevalence of large gatherings of family and friends, the start of colder weather up north, and the popularity of today's large pickup trucks and SUVs all play a role.