Fall injuries are a serious concern. Only those who have never dealt with the consequences of a serious fall think of a"slip and fall" lawsuit as someone who is just trying to make a buck.
As the New York Times reported this week: Falls can kill you. 
Southwest Florida's aging population, and wet tropical climate are just two factors that make the region particular susceptible to fall injuries. Our injury lawyers want fall victims to know they have certain rights, although these cases can be complex and consultation with an experienced law firm is best done as soon as possible after an accident.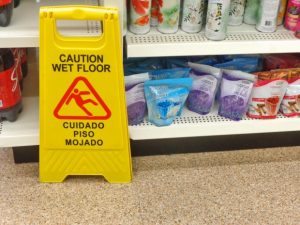 It's no longer enough to prove injury occurred by falling on a substance or hazard while at a business. Florida's tourism industry and business-friendly environment helped lawmakers push through an amendment that now requires a business to have had actual or constructive knowledge of a hazard and to have failed to correct it. Constructive knowledge generally means a hazard existed for a length of time sufficient enough to have been discovered.