Are you battling clutter?
A month into the COVID-19 pandemic, with many parents working from home and kids out of school, families are struggling with living under one roof, let alone keeping a nice orderly space. The businesses that are open -particularly grocery stores and big-box chains – are likewise struggling to restock and maintain safe and orderly operations.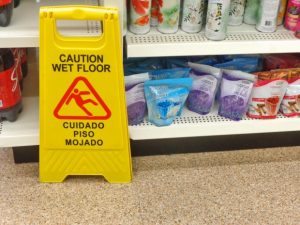 While a cluttered house can leave many of us unsettled, at a time when we are already struggle to keep a positive mental outlook, the risk of serious fall injuries is an ever-present silent risk. While anyone can be seriously or even fatally injured by a common fall, our injury lawyers in Fort Myers and Cape Coral know it is our older residents who are most at risk of falling and sustaining life-altering injuries.