A boating accident lawsuit stemming from a crash resulting in the amputation of a 9-year-old girl's thumb is likely to settle for $1 million, according to local news sources from Myrtle Beach.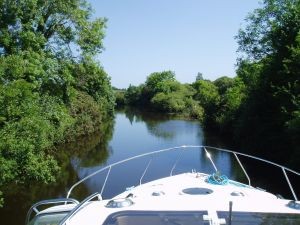 According to MyrtleBeachOnline.com, the defendant in the case of Georgino v. Murrells Inlet Epiphany Inc. is the tourism leader of the popular South Carolina city. He also works as the managing partner of a resort management company there. The lawsuit was filed in federal South Carolina District Court.
The accident occurred in late May 2014. According to the girl's mother, who is the plaintiff on her behalf, the child's hand was resting on the side of her father's boat. It was in the process of being moored and rafted alongside a number of other vessels situated in an inlet. The family was attending an event for wounded veterans.
Suddenly, according to the complaint, the wake caused by defendant's yacht caused the girl's father's boat to slam into another vessel. The lawsuit alleges the yacht was being operated at a high rate of speed, very near to boats that were moored and rafted. Continue reading →