Two passengers who sat in the back seat of a Crown Victoria had three strikes against them.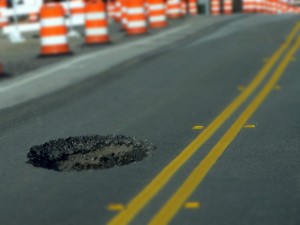 In the first place, they were in a vehicle that had not been properly maintained, and thus suffered mechanical problems. In the second place, the driver who had been operating the vehicle was allegedly impaired by marijuana, which may have clouded his faculties as to how to appropriately respond to the situation. And in the third place, they were on a highway at night when this all happened, which put them at greater risk of being struck by fast-moving traffic.
Sadly, that's exactly what happened. The driver of the stalled vehicle didn't move the vehicle off the highway. Nor did he put his flashers on or give other motorists and indication the lane was blocked. An approaching truck failed to move out of the right lane, and struck the vehicle from behind. Both vehicles caught fire.