We are entering the height of hurricane season in Southwest Florida, and all eyes are on the big storms. Activity in the Atlantic has local residents bracing for catastrophic property damage, flooding, and power outages. However, residents should not overlook more commonplace threats while prepping for "the big one."  The near-daily thunderstorms that define fall in Florida make it one of the most dangerous times of the year for motorists.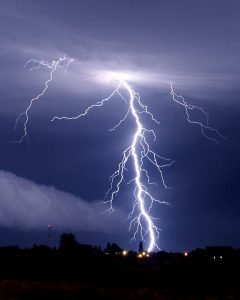 Sudden storms are the norm in our state, often causing blinding rains, reduced traction, and flooding that can challenge even veteran drivers. Due to these hazards, we encourage you to service your vehicle and check your tires for adequate tread. Florida's mild winters eliminate the early spring and late fall maintenance schedules followed by motorists in much of the rest of the country, and it is easy to be caught off guard by rapidly changing road conditions. In addition, intense summer temperatures and blistering asphalt can quickly degrade tires when tread and traction are most needed. Ensuring your car is ready for inclement weather is the best way to combat difficult road conditions due to Florida storms.
Weathering the Storm: Safe Driving in SWFL
While the winter months are most challenging for northern motorists, drivers in South Florida must cope with severe storm conditions from June until November, with some outliers striking in the off-season.