If you've been on I-75 or another divided highway this summer, perhaps you have been surprised, even startled, by passing drivers traveling far faster than the speed limit.
It isn't your imagination; the number of drivers busted for traveling more than 20 mph over the speed limit is on the rise. This week, law enforcement in five states began "Operation Southern Shield" to crack down on speeding drivers and save lives. Florida joins Georgia, Alabama, Tennessee and South Carolina in the enforcement effort.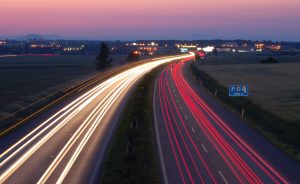 Fort Myers injury lawyers continue to see far too many collisions caused by speeding. Excessive speed not only reduces reaction time, it exponentially increases the force of impact, increasing the risk of very serious or fatal injuries.