If you've been on I-75 or another divided highway this summer, perhaps you have been surprised, even startled, by passing drivers traveling far faster than the speed limit.
It isn't your imagination; the number of drivers busted for traveling more than 20 mph over the speed limit is on the rise. This week, law enforcement in five states began "Operation Southern Shield" to crack down on speeding drivers and save lives. Florida joins Georgia, Alabama, Tennessee and South Carolina in the enforcement effort.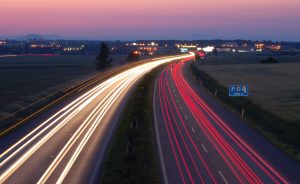 Fort Myers injury lawyers continue to see far too many collisions caused by speeding. Excessive speed not only reduces reaction time, it exponentially increases the force of impact, increasing the risk of very serious or fatal injuries.
Speed a Top Cause of SWFL Traffic Collisions
Speed and intoxication are the two leading cause of fatal traffic collisions, each accounting for more than 10,000 traffic deaths per year.
More than 3 million traffic tickets are issued in Florida each year, with speed accounting for the bulk of traffic infractions. Those cited have 30 days to satisfy the ticket, which can include traffic school, a civil penalty or a court appearance.
Authorities on the other coast will begin participating in St. Lucie County starting Monday, WPTV News reported. Last year, troopers with the Georgia State Patrol issued more than 12,000 speeding tickets during the 7-day enforcement period.
Our injury lawyers in Fort Myers and Cape Coral know speed is also a leading cause of collisions involving bicyclists, pedestrians and motorcyclists, which continue to be a growing problem in Southwest Florida. Speed significantly increases force of impact, resulting in an increased likelihood of serious or fatal injuries, and reduces the chances that a driver will stop and remain at the scene to help victims and accept responsibility.
The Governors Highway Safety Association reports speed continues to be a leading cause of serious and fatal traffic collisions, but does not receive the necessary traffic safety focus and continues to be viewed as socially acceptable. Nearly half of all drivers think it is acceptable to drive 10 mph over the speed limit.
"This clear and present danger on our roadways makes it imperative to devote additional resources toward getting drivers to slow down in order to save lives," said Executive Director Jonathan Adkins.
Traffic Injury Liability and Speeding Drivers
Experienced personal injury and wrongful death attorneys know speed is often only one contributing factor to a collision. However, because force of impact is a determinative factor in sustaining serious or fatal injuries, an at-fault driver who was speeding may share disproportionate blame for resulting injuries. Florida's comparative fault law (F.S. 768.81) permits victims found partially at fault to still collect damages from another at-fault party in some circumstances.
Determining the contribution of a speeding driver to both accident causation and injury severity is a complex process. In some cases (we see this is particularly true in collisions involving motorcycle riders) a victim may be erroneously blamed for speeding. While in other cases speed may seem to have played only a minor role in causation, even as increased speed resulted in more serious or even fatal injuries.
If you or a loved one is injured, call Associates and Bruce L. Scheiner, Attorneys for the Injured, at 1-800-646-1210.