WINK News is among the media outlets reporting that the grace period for Florida's texting-while driving law has ended and motorists can expect to be stopped and ticketed for texting behind the wheel as the new year gets underway.
The new law applies to drivers texting on a phone while the car is in motion. Motorists texting while stopped at a red light will not be at fault under the new law. It's also still permissible to use a phone's GPS while the vehicle is in motion, though it's recommended to type in your destination before you start driving.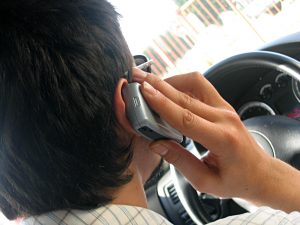 There was a six-month warning period after the law went into effect in July. After Jan.1, police will begin to issue tickets to law breakers.
The National Safety Council estimates 1.6 million crashes each year are caused by texting drivers. Nearly 390,000 injuries occur each year from accidents caused by texting while driving, which is now believed to be responsible for 1 out of every 4 car accidents in the United States.