With graduation upon us, it's time to focus on teen driving safety as we enter the long summer months in Southwest Florida.
Florida ranks 31st when it comes to teen driving safety, and 41st when it comes to laws on the books to promote safety among young drivers, according to a report by WalletHub.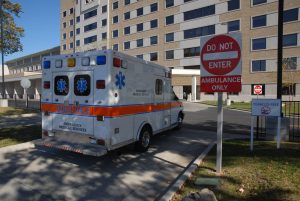 Motor vehicle collisions are the number one killer of U.S. teenagers, according to the Centers for Disease Control and Prevention. As veteran car accident lawyers in Cape Coral and Fort Myers, we have seen far too many tragedies involving young drivers and their passengers.
Teen Driving Accidents in Southwest Florida
The Insurance Information Institute has identified a number of leading driving risks for teenagers, including:
Poor risk avoidance: Young drivers do a poor job of recognizing and understanding road risks, and are therefore more likely to put themselves into harm's way.
Passengers: A teen driver's chances of an accident increase noticeably with each passenger. Younger passengers further exacerbate the risks.
Night driving: Little experience with driving after dark, combined with other poor driving behaviors, increase a young driver's risk of a collision after the sun goes down.
Speed: Is a leading cause of teen driving accidents. Speeding reduces reaction time and increases the force of collision.
Seatbelt use: Teens use seatbelts less regularly than older drivers. Insisting your teen always wear a seatbelt is among the best things you can do to reduce the risks of serious or fatal injury in the event of a traffic collision.
Florida's Graduated Driver License Laws aim to address many of these risks, including passenger and nighttime driving restrictions. Parents should insist that their young drivers obey the law.
Liability for Teen Traffic Collisions in Florida
Taking an active approach to educating your teenager can not only keep them safer on the road, it can reduce the risks you will be found financially responsible for a serious or fatal traffic collision.
Our car accident attorneys in Fort Myers and Cape Coral know parents can be held liable under the law for the reckless or negligent acts of their young driver. Parents must sign a parental consent form when their teen applies for a driver's license. Florida Statute 322.09 states specifically: "Any negligence or willful misconduct of a minor under the age of 18 years when driving a motor vehicle on the highway shall be imputed to the person who signed the application of such minor for a permit or license, which person shall be jointly and severally liable with such minor for any damages caused by negligence or willful misconduct."
Joint and several liability means a parent can be held responsible for the entire judgment, regardless of proportion of fault.
These are tragic cases and we are all for doing whatever possible to keep our young people safe on the road. Many of these collisions involve close friends or siblings, and so are tragic for multiple families. Even in these cases, passengers in most instances can make a claim against the driver's insurance carrier for damages, including medical expenses, cost of rehabilitation and pain and suffering.
If you or a loved one is injured, call Associates and Bruce L. Scheiner, Attorneys for the Injured, at 1-800-646-1210.