It's the summertime and teen drivers are hitting our roadways. They're heading to the beach, they're cruising to the mall and they zipping on over to friends' houses.
According to the newly-released statistics from there National Highway Traffic Safety Administration (NHTSA), there were nearly 2,000 drivers between 15- and 20-years-old who were killed in car accidents in 2010.
These young drivers have some of the highest risks for these kinds of accidents. Please talk to the teen driver in your family and urge them to be cautious on our roadways during summer break and during the rest of the year. Parental advice may be some of the most influential messages in these young drivers' career behind the wheel. Your talk could potentially keep them out of a fatal accident in Fort Myers or elsewhere.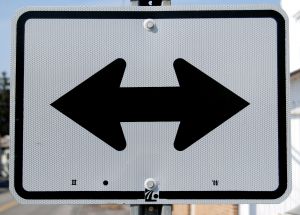 According to the most recent statistics from the NHTSA, there were close to 190,000 of these young drivers who were injured in traffic accidents in 2010. Although this is an approximate 5 decrease from the 2010 totals, experts predict that this number will make a quick turnaround as the economy continues to improve and more motorists hit out roadways.
Our Fort Myers car accident lawyers understand that there were close to 400 people in this young age group who were killed in car accidents involving these young drivers in the state of Florida in 2010. Of these fatalities, nearly 115 were the young drivers, close to 80 were passengers in these drivers' vehicles, more than 110 were the occupants of other vehicles and close to 55 were nonoccupants. The state of Florida ranked in as one of the top states for these fatalities, which we all know is no contest that we want to win.
According to Florida's Drive with CARE program, car accidents continue to be the number one cause of death for teenagers in the state of Florida and elsewhere across the country. This program is all a part of the Florida Department of Highway Safety and Motor Vehicle's (DHSMV) effort to keep our streets safe for everyone. Our teens may be hip with the latest technology, but the truth of the matter is that they're not always the best drivers. Parents are asked to make sure that these teens are following the state's Graduated Driver's Licensing (GDL) program and that they're following all of their household driving rules. These restrictions aren't in place because parents and lawmakers are trying to pick on these young drivers, they're just trying to keep them, and everyone else on our roadways, safe.
The younger the driver the higher the risks are for accidents. Sixteen year old drivers have the highest crash rates of all drivers on the roadways. They're the youngest and the least experienced and they're also the drivers who are also more likely to engage in risky behaviors such as speeding and tailgating.
While teens make up less than 10 percent of the state's driving population, they are involved in nearly 15 percent of all of the fatal accidents we see.

If you or your teen driver has been involved in a car accident in Fort Myers, Cape Coral or in any of the nearby areas, call your Fort Myers injury lawyers today to set up a free and confidential consultation to discuss your case. Call us at 1-800-283-2900.
More Blog Entries:
Teens Risks for Car Accidents in Cape Coral and Elsewhere High with State GDL Program, Florida Injury Lawyer Blog, June 9, 2012