The motorcycle accident lawyers at Associates and Bruce L. Scheiner have built a solid reputation in the Southwest Florida riding community through more than 4 decades of courtroom and community advocacy for the rights of riders and their families.
We know most motorcycle accidents involving other vehicles are the fault of the vehicle's driver. We know safety is a primary concern for most riders and that the vast majority of motorcyclists in Southwest Florida are safe and responsible riders — or at least desire to be as safe and responsible as possible while riding.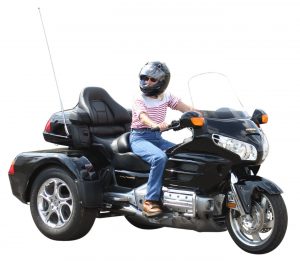 Still, more riders are killed in Florida than in any other state — 555 rider deaths in 2016, according to the National Highway Traffic Safety Administration. May is Motorcycle Safety Awareness Month nationwide.
Safety Training a Great Start to Reducing Risks of Motorcycle Accidents
In this post we focus on what riders can do to stay safe on the road. Visit our Florida Injury Lawyer Blog for other posts about spring motorcycle safety in SWFL.
Florida law (FS 322.12(5)(a)) requires all new riders to take and pass the Basic Rider Course (BRC). Those seeking a Florida motorcycle endorsement must hold a valid Class E driver's license and complete the rider safety course. But just because you've earned your motorcycle endorsement does not mean safety training is complete. With riding comes experience, and experience reduces your risks of being in an accident. But just as a new rider should not attempt to outride his or her experience (riding in bad weather, long-distance rides, etc.), neither should an experienced rider let safety lapse from top-of-mind awareness while riding.
Even experienced riders should take periodic advanced safety courses.
The Florida Department of Highway Safety and Motor Vehicles also urges riders to dress appropriately. Durable clothing that includes long-sleeves and pant legs offer the most protection in the event a rider is separated form his bike. FDHSMV also supports the "Ride Proud. Dress Loud" initiative, which urges riders to use decals, reflective material and brightly colored clothing to increase visibility.
Florida's helmet law, (F.S. 316.211) require riders to wear a helmet unless they are over the age of 21 and have at least $10,000 in medical insurance coverage.
Motorcycle Accidents: Safety Tips for Riders
In addition to dressing for visibility and safety, the Motorcycle Safety Foundation offers a number of rider-safety tips:
Have your motorcycle serviced frequently and keep it in good repair.
Use MSF's SEE strategy (Search, Evaluate, Execute) by staying aware, driving defensively and watching the road ahead.
Give yourself space and time by avoiding traveling too close to other traffic.
Remain positioned for visibility within your lane and watch for turning vehicles.
Follow the rules of the road and stick to the speed limit.
Newer riders should practice and develop their riding skills and techniques before attempting more challenging rides. Heavy traffic, wet roads, high speeds, wind, and uneven surfaces can all increase the skills necessary to remain safe.
If you or a loved one is injured, call Associates and Bruce L. Scheiner, Attorneys for the Injured, at 1-800-646-1210.