It's Bike to Work Week as safety advocates and cycling enthusiasts encourage people nationwide to enjoy the spring weather with a bike ride. Events will culminate with Bike to Work Day on Friday May 18.
The League of American Bicyclists reports 40 percent of daily trips in the U.S. are less than two miles. The number of bicycle commuters has increased more than 60 percent in recent years with the increasing popularity of cycling and fitness. When it comes to weather, few areas are more conducive to year-around riding than Southwest Florida. However, the area's booming growth has often left infrastructure struggling to keep up with the increasing number of residents who want safe routes to ride.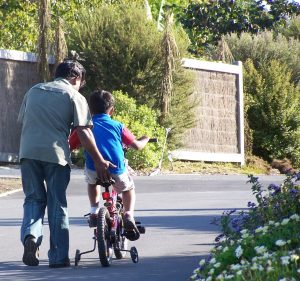 Our injury lawyers in Fort Myers and Cape Coral began the month with a three-blog series for Motorcycle Safety Month, which is also in May. It's a timely reminder for most of the country, where motorcycle riders and cyclists hit the roads with spring weather. However, in Florida the risks are year around — as illustrated by the fact that the Sunshine State continues to be among the most dangerous places in the nation for all riders on two wheels.
(Sections 316.003(2), (10) and 316.2065(1), F.S.) classify bicycles as motor vehicles under law, giving them the same rights to the road enjoyed by drivers of automobiles or other vehicles.
Avoiding Cycling Accidents in Southwest Florida
Still, while Southwest Florida continues to work to improve bike lanes and recreational infrastructure, riders face serious risks on the road. This is particularly true of new or inexperienced cyclists. However, even the most experienced face significant risk of serious or fatal injury in the event of an accident.
Southwest Florida Commuter Services and the Florida Department of Transportation offer a number of bicycle commuting tips.
Know your bike
Wear a helmet
Plan your route
Be Seen and Be Safe
Be aware while riding
Be prepared at work
Lee County Metropolitan Planning Organization offers a list of area bike clubs, bike lanes, laws and safety advice. You can download the Lee County bicycle pamphlet here.
Older Rider Safety – Bicycle Accident Injuries
Safety among older riders is a growing area of focus nationwide, but is particularly critical here in Southwest Florida.
While traditionally most people have focused on children when it comes to bicycle safety, the increase in popularity of cycling for recreation and fitness, combined with Florida's aging population, puts older riders at increased risk. Older injury victims are also often more seriously injured, more likely to suffer complications, more likely to have a longer period of rehabilitation and to suffer more long-term consequences as a result of a cycling accident.
If you or a loved one is injured, call Associates and Bruce L. Scheiner, Attorneys for the Injured, at 1-800-646-1210.