Reuters is reporting a number of legal questions are being raised by a fatal Uber accident involving a self-driving vehicle.
It's believed to be the first death involving autonomous driving technology — something so new the courts have not even begun to deal with it.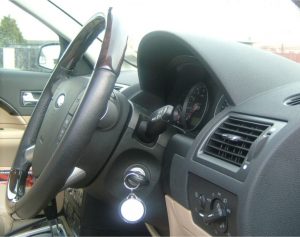 Personal injury litigation against ride-sharing services is also in its infancy, although lawmakers and the courts have already begun to address cases against these App Taxies.
Our Fort Myers injury attorneys have been following the issue of Uber accidents for years. In response to establishment of these types of ride-sharing services, Florida lawmakers have established F.S. 627.748, which, among other things, requires background checks on all drivers.
Uber Accidents and Liability Insurance Coverage
Florida auto insurance law typically requires drivers carry a minimum of just $10,000 Personal Injury Protection (PIP) and $10,000 property damage liability (PDL). However ride-sharing drivers not carrying passengers must carry a minimum of $50,000 coverage for death and bodily injury per person and at least $100,000 death and bodily injury per incident.
When carrying passengers, ride-sharing drivers must have automobile liability coverage of at least $1 million for death, bodily injury or property damage. This coverage should be available to those injured in an accident involving an Uber driver, whether in the Uber driver's vehicle or another vehicle involved in the incident.
But what happens when there is no driver? 
Self-Driving Technology is Here – Legal Liability Already at Issue
In this week's accident a pedestrian was killed by a self-driven Uber vehicle in Arizona. The 49-year-old woman was walking her bicycle outside the crosswalk on a four-lane road in Tempe when she was hit by the Volvo XC90 SUV, which was traveling in autonomous mode at about 40 miles per hour, police said.
The vehicle was operating with a "safety driver" behind the wheel. Investigations are underway by the U.S. National Highway Safety Administration and National Transportation Safety Board.
Watching legal scholars believe such scenarios could pit ride-sharing services against the technology suppliers and vehicle manufacturers testing and deploying such technology. Volvo agreed last year to supply Uber with 24,000 self-driving vehicles.
While a personal injury case would typically hinge on whether a driver acted negligently, self-driving technology could be at fault, making the primary legal question one of produce liability and defective design.
Legal watchers believe the case could also expose indemnity agreements among manufacturers designing and deploying the technology. Such agreements could outline which entities have agreed to accept liability costs.
Experts think Uber will likely quickly settle this case to avoid bad publicity. But that won't be a viable option as such technology is deployed nationwide and millions of motorists, bicyclists and pedestrians begin interacting with autonomous cars, taxis and trucks on a daily basis.
A number of other autonomous-vehicle manufacturers have halted testing in several states while investigation into this incident continues.
Call Associates and Bruce L. Scheiner, Attorneys for the Injured, at 1-800-646-1210.