The Colorado Supreme Court recently ruled a young women severely and permanently disabled in a drunk driving accident may proceed with her case (via her parents) against the hotel from which she and several friends were evicted around 3 a.m. after a night of partying – despite pleas from the group that they were drunk, in no shape to drive and temperatures outside were freezing.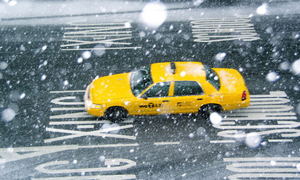 The case of Westin Operator, LLC v. Groh underscores the special relationship that exists between innkeeper and guests. The court was careful to say this was not a mandate that hotels evicting guests have a responsibility to call a taxi or to ensure former guests safely get to their next destination. What they do have a responsibility to do is evict a guest in a reasonable manner, and that means not kicking someone out into a foreseeably dangerous circumstance, which could result either form guest's personal condition or environment.
The court didn't say the hotel was liable. Rather, the evidence is sufficient to overcome a defense motion for summary judgment because a reasonable jury could find in plaintiff's favor. Thus, the case will proceed to trial.

Our Fort Myers injury attorneys know here in Southwest Florida, tourism is the lifeblood of our local economy. Many hotels, restaurants and other businesses rely heavily on visitor dollars. But with this comes a responsibility to ensure not only that the premises is safe for use, but also that if there arises a need to evict, it is done so in a way that is reasonable and does not cause undue harm.
In this case, plaintiff rented a room at a local hotel near downtown Denver, checking in with two other friends who were each given a room key. All three then went downtown to several bars, consumed alcohol and returned around 2 a.m. with a group of seven to eight people.
Although neighboring rooms were occupied and no one complained, night security went to the room to warn of excessive noise. Several in the group became argumentative, and the two night security guards ordered them to leave. Several in the group protested that they were too drunk to drive, pointing out that was the whole point of getting a hotel room – so that they would not have to drive home after drinking.
The guards told them they had to leave anyway. Once at the lobby, the group asked if they could wait inside for a taxi, as it was freezing outside. The guard swore at them and told them to leave.
Some in the group left on their own. However, seven people piled into a vehicle intended for no more than five. The driver was drunk. Soon after, she crashed into an SUV. One passenger was killed. Several were seriously injured, including plaintiff, who was left in a permanent vegetative state.
Her parents on her behalf sued the hotel for negligent training and negligent supervision (of the security guards), in addition to several other claims.
Although trial court granted summary judgment to defense and a divided appellate panel affirmed, finding defendant owed no duty of care to plaintiff, the state supreme court reversed. The court ruled there is a special relationship between innkeeper and guest that requires a hotel to exercise reasonable care toward its guest in the course of eviction. That doesn't mean hotels can't evict guests. But they must use reasonable care in doing so. Evicting drunk patrons in this case posed two risks: The risk that someone would drive drunk and the risk that someone would suffer harm because of the winter conditions. These risks were foreseeable and hotel staff had a duty to act reasonably to mitigate it.
For example in this case, the court noted, the guards could have allowed the group to wait inside for a taxi. They could have called and even paid for a taxi to pick them up. They also had the option of contacting local police, who could have taken measures to ensure the guests weren't in danger.
The court noted some of these options might have resulted in the hotel incurring a nominal cost, but such expenses, the court stated, were justified when weighed with the harm that could result by not taking such action.
Call Associates and Bruce L. Scheiner, Attorneys for the Injured, at 1-800-646-1210.
Additional Resources:
Westin Operator, LLC v. Groh, April 13, 2015, Colorado Supreme Court
More Blog Entries:
Club Mediterranee v. Fitzpatrick – Sexual Assault Lawsuit Not Bound by Employee Arbitration Clause, March 14, 2015, Fort Myers Tourist Injury Lawyer