Wrongful death litigation in Florida can arise from virtually any death resulting from negligence, including traffic crashes, work accidents, medical malpractice and other incidents that result in fatality. Similarly, it can involve almost any type of family.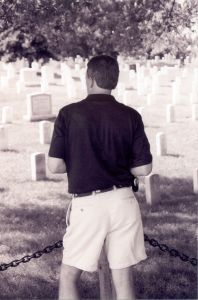 The fact that the makeup of the "average" American family has evolved significantly in recent years has meant courts are grappling with the issue of who has the right to claim damages for the wrongful death of a loved one. Complications are especially prevalent in cases of blended families, cohabitant couples who never married, gay couples, divorced parties and children of prior marriages still reliant on the decedent for support, and children born out of wedlock.
Our Fort Myers wrongful death lawyers know that Florida has outlined very specific guidelines under its Wrongful Death Act, specifying who can collect damages, the amount to which they are entitled under the circumstances and how those claims must be pursued. Still, because of familial complexities, courts have been known to make exceptions in the interest of fairness and to meet the standards of legislative intent.

Such issues were present in the recent case of Force v. Am. Family Mut. Ins. Co., before the Wisconsin Supreme Court. While it's true that state law regarding wrongful death claims are different in Wisconsin, the general principles on which the Force case was decided are relevant for claimants here in Florida.
According to court records, this case started with the tragic and untimely death of a man in an auto accident, where another driver was allegedly at-fault.
In Wisconsin, there is a hierarchy of claimants who have the right to seek damages for wrongful death. First on that list is surviving spouses, who then pay a set-aside of whatever they receive to the decedent's minor children. Of course, that model assumes the minor children belong to the surviving spouse and that the two spouses were still together – neither of which was true in this case.
Still, the surviving spouse and guardians on behalf of the minor children pursued a wrongful death claim. The defendants successfully argued the surviving spouse was entitled to no benefits, on the grounds that she and the decedent, while still technically married, had barely spoken in over a decade. She had received no financial support from him in years, and in the meantime, he'd had three children with someone else.
The court also agreed with defense assertion that because the surviving spouse had no claim, the decedent's minor children were not entitled to a set-aside payment from her.
This decision, however, was reversed by the state supreme court, which found that by disallowing the biological minor children of the decedent to pursue a claim of wrongful death simply because his estranged wife was not entitled to damages, ran contrary to legislative intent.
In other words, when lawmakers wrote the state's wrongful death statutes, it was not their intention to bar dependent minor children from receiving compensation when their father died due to negligence. In fact, the state supreme court indicated such a conclusion would be "absurd."
The purpose of wrongful death laws is primarily to protect the interests of the decedent's dependents – especially minor, dependent children. Therefore, in this case, the children were allowed to proceed with the claim.
In Florida, only a personal representative of a decedent's estate can bring a wrongful death claim, though there are two different ways to do it: One is on behalf of the estate itself and the second is on behalf of the survivors. Survivors can be parties to the estate, but not all potential beneficiaries are so identified.
Individuals with questions about their right to pursue a wrongful death claim should contact an experienced law firm as soon as possible.
Call Associates and Bruce L. Scheiner, Attorneys for the Injured, at 1-800-646-1210.
Additional Resources:
Force v. Am. Family Mut. Ins. Co., July 18, 2014, Wisconsin Supreme Court
More Blog Entries:
FL 3rd DCA Rules No Vicarious Liability in Tribe Case, July 17, 2014, Fort Myers Wrongful Death Lawyer Blog