Although the majority of car accident lawsuits in Florida are either settled or dismissed prior to trial, it's important to work with an attorney you know will be prepared for the possibility of a trial. In the event that settlement negotiations break down and defendants are unwilling to extend a fair agreement to our clients, our Fort Myers trial lawyers are willing to do exactly that, and have a long history of success in such matters. It's important that when you're looking for a car accident attorney in Lee County that you ask about their trial experience, even if it seems unlikely the case will proceed to that point. This is especially important in cases involving serious injury or death.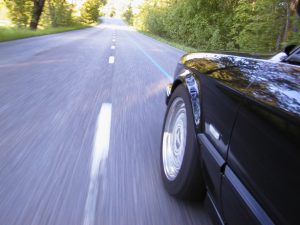 Recently in Miami, a wrong-way crash victim was awarded $4.7 million by jurors in a car accident lawsuit that advanced to trial.
The Daily Business Review reports the head-on collision occurred in 2012 on Interstate 95. Although fault in a case like this may seem relatively easy to prove, this case was made even more challenging by the fact plaintiff was adamant about not testifying in front of the jury. In fact, she didn't even want to enter the courtroom during the proceedings, citing the immense trauma she suffered after the crash. Just 20-years-old at the time of the crash, plaintiff had been a passenger in her friend's vehicle when they were struck in Broward County around 3 a.m. by the wrong-way car.
She doesn't remember the impact. She remembers awaking to see her friend, the driver, slumped over, unsure whether she was alive or dead. The vehicle then burst into flames. She and her friend did ultimately survive, as did the 23-year-old driver of the wrong-way vehicle. Though no criminal charges were filed against the wrong-way driver, several civil lawsuits were filed.
Plaintiff's friend settled her case against defendants (wrong-way driver and her father, the owner of the vehicle she'd been driving) before the case went to trial. While defendants admitted liability and negligence in the pending case brought by plaintiff passenger, they did not agree on damages.
Although it's unusual to try a case with an "empty-chair plaintiff," it's not unheard of, and as this case shows, it's not impossible to win. And as our personal injury lawyers can explain, important as these cases may be, they aren't necessarily so important that they are worth putting someone through the stress and agony of reliving a traumatic experience for a week or more.
Because this case solely rested on the issue of damages, the question was not whether the defendant was at-fault, but rather how much plaintiff should receive for her pain and suffering. Evidence at trial showed this could have easily been a fatal collision and plaintiff was very fortunate to have survived, though she suffered permanent physical and psychological injuries, including a broken jaw, fractured vertebrae and torn intestine. Future medical care is estimated ta $600,000 and she has permanent scarring and psychological trauma that has damaged her relationship with her young son, who was just 1-years-old at the time of the collision.
Jurors ultimately awarded her $4.7 million.
Call Associates and Bruce L. Scheiner, Attorneys for the Injured, at 1-800-646-1210.
Additional Resources:
Miami Attorneys Win $4.7M Verdict in Fiery Car Crash Case, Dec. 19, 2017, By Celia Ampel, Daily Business Review
More Blog Entries:
Road Debris Motorcycle Injury Case Weighed by State High Court, Dec. 28, 2017, Fort Myers Car Accident Attorney Blog