As part of our New Year's look, Staying Safe on Florida Roads,we've taken a look at many types of distracted driving, including cell phones and other electronic devices.
But when it comes to driver distraction, the most overlooked risk is sitting beside you.
By some estimates, driver distraction is involved in at least one-third of the nation's fatal traffic collisions, resulting in more than 10,000 deaths each year. Even in cases where speeding, alcohol, or other factors contributed, it is often momentary distraction that provides the catalyst for a tragedy.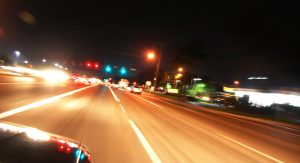 On some level, all drivers with passengers – whether friends, family or passengers for hire – understand they are accepting the added responsibility for everyone's safety. However, far few consider the risk those passengers pose to safety when it comes to distraction.
Avoiding Passenger Distraction
Teenagers: Our injury lawyers in Fort Myers and Cape Coral know teenagers remain most at risk when driving with passengers in the vehicle. Some of the most tragic cases we have handled involve young drivers with a carload of passengers. A teen driver's risk of crashing increases exponentially with every additional teen passenger, according to a 2012 AAA Foundation study. Adult passengers actually reduce a teen's crash risk.
Teen drivers are still developing their skills. That's why Florida's Graduated Licensing Law limits the number of teens a teen driver can have in the vehicle and grants teen driver's their driving rights in stages. Following the law is critical to young-driver development, as well as the safety of family and friends.
Kids: Of course, teenagers can also be distracting for adult drivers. The stereotypical bored teen sullenly scrolling through their phone in the back seat won't get a driver in trouble, but an active passenger is usually actively distracting the driver. For younger kids, teaching proper driving-safety etiquette is important, as is the proper use of car seats and booster seats until kids reach the appropriate age.
Pets: Pets are an often overlooked risk when it comes to distracted driving. However, statistics continue to show an increase in the number of motor-vehicle collisions involving pets as the popularity of traveling with animals has continued to grow. In general, traveling with your animals is not a good idea. For vet visits and other necessary transports, properly securing your animal toward the rear of the vehicle, and using an appropriate travel carrier, are both recommended.
While electronics and outside distractions are commonplace, and represent significant road risks, what's going on inside your vehicle is most likely to have the biggest impact on whether you reach your destination safely.
Personal injury and wrongful death litigation is often complicated in these cases by the involvement of close friends or family members. This should never stop victims from consulting an experienced injury lawyer as soon as possible after a collision. Protecting your rights to make a claim against various insurance companies and other responsible parties is the best thing you can do to protect the long-term financial wellbeing of you and your family.
If you or a loved one is injured, call Associates and Bruce L. Scheiner, Attorneys for the Injured, at 1-800-646-1210.