September is National Alcohol and Drug Addiction Recovery Month.
The Substance Abuse and Mental Health Services Administration is sponsoring events all month to promote recovery services. The agency's theme this year is "Join the Voices of Recovery: Together We Are Stronger."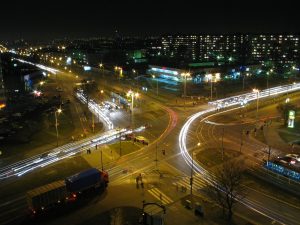 About half of all fatal traffic accidents involve alcohol or drug use. Alcohol alone is confirmed to be involved in one-third of traffic deaths each year, claiming more than 10,000 lives nationally, and more than 800 here in Florida. The increasingly permissive use of marijuana for medical and recreational purposes also increases the risks on the road. In addition, the nationwide opioid epidemic is now blamed for more than 35,000 overdose deaths annually, which surpasses the number of motorists killed on the nation's roads each year, an untold number of whom were under the influence of a prescribed or illicit opioid narcotic at the time of a motor-vehicle accident.
The personal injury lawyers at Associates and Bruce L. Scheiner, Attorneys for the Injured, have been representing car accident victims in Southwest Florida since 1971, and continue to support Mothers Against Drunk Driving, and local law enforcement efforts to get impaired drivers off the road, including sobriety checkpoints and enforcement blitzes.
Drunk Driving Accident Claims
We have seen far too often the devastating consequences that result when a motorist chooses to get behind the wheel while impaired by alcohol or drugs. These tragedies typically result in serious or fatal injuries to innocent victims and families.
However, while the issue of fault may be clear in many cases, these remain some of the most legally and medically complex injury and wrongful death claims a law firm can handle. Even when fault is clear, determining all of the responsible parties, identifying liable insurance companies, and pursuing all available defendants and available means of recovery are critical components of obtaining a just award for damages. Too often, at-fault drivers may carry little or no insurance coverage. Florida leads the nation when it comes to uninsured motorists, with more than 1 in 4 drivers on the road without insurance. according to the National Insurance Council. And Florida's mandatory minimum insurance coverage of just $10,000 Personal Injury Protection coverage and $10,000 Property Damage coverage ranks last in the nation.
Such low-limit coverage will often be wholly inadequate to compensate victims of serious injury or multiple parties who pursue claims against the same policy.
In some cases, victims may pursue a claim against their own insurance carrier, provided they carry optional uninsured/underinsured motorist coverage. This is true even for passengers who were in a vehicle driven by an at-fault driver. Laws of comparative fault in Florida permit victims to seek compensation even when they are found partially at fault for injury, provided defendant shares a greater degree of blame.
Medically, these cases often result in serious debilitating injuries or the death of a family member. Understanding the future costs and consequences of an injury, as well as the potential for long-term disability or other medical complications, is a vital component of a just settlement.
If you or a loved one is injured, call Associates and Bruce L. Scheiner, Attorneys for the Injured, at 1-800-646-1210.