Florida has once again ranked as the deadliest state in the nation for bicycle riders.
And it's getting deadlier. A total of 125 bicyclists were killed on Florida roads in 2017, compared to 148 deaths last year. That's a year-over-year increase of about 20 percent, which is particularly alarming because Florida was already the nation's deadliest state for cyclists.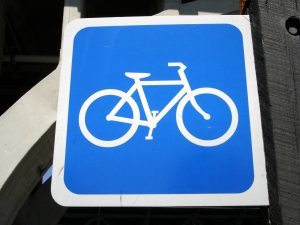 Our bicycle injury lawyers in Fort Myers and Cape Coral want to remind motorists that Florida law requires drivers provide riders with at least three feet of clearance when passing. Florida Statute 316.083 governs overtaking and passing a vehicle. F.S. 316.156 requires drivers pass on the left at a safe distance (of at least 3 feet) and not drive back to the right until safely clear of the overtaken vehicle.
Bicycle Injury Claims in SWFL
Southwest Florida bicycle accidents typically result in serious or fatal injuries to the rider. Unfortunately, far too many of them also result in an at-fault driver fleeing the scene.
Our bicycle accident lawyers in Fort Myers and Cape Coral urge all riders to carry underinsured motorist (UIM)/uninsured motorist coverage on your auto insurance policy. This coverage can be vital in the event of an accident with a driver who lacks auto insurance or lacks enough insurance to adequately compensate you for injuries. As we've written about in the past here on our Florida Injury Lawyer Blog, Florida's mandatory minimum insurance coverage of just $10,000 Personal Injury Protection and $10,000 property damage coverage is the lowest mandated auto insurance coverage in the nation.
Bicycle Safety in Southwest Florida
As we reported recently, August and September are prime months for bicycle accidents as the new school year begins. You can read more about Back-to-School bicycle and pedestrian accidents risks here.
However, demographically, middle-aged men are the most likely to be injured in a bicycle accident. The increasing popularity of cycling for recreation and fitness among middle-aged men has put them at greatest risk. This can have a devastating impact on a family's finances.
The National Highway Traffic Safety Administration offers drivers a number of critical safety tips:
Yield to cyclists. Do not underestimate their speed and look to give them the right of way, particularly at intersections, driveways and parking lot entrances.
Pay particular attention in parking lots and while driving on roads with roadside parking.
Right hand turns are among the deadliest. Look carefully for oncoming cyclists. Do not overtake a cyclist and then quickly make a right turn.
Give cyclists plenty of room.
By recognizing that bicycle riders have the same rights to the road as operators of motor vehicles, you can do your part to avoid a serious or fatal accident and the liability that comes with striking a bicycle rider on the roads of Southwest Florida.
If you or a loved one is injured, call Associates and Bruce L. Scheiner, Attorneys for the Injured, at 1-800-646-1210.
If you or a loved one is injured, call Associates and Bruce L. Scheiner, Attorneys for the Injured, at 1-800-646-1210.