No doubt 2020 has been one for the record books.
While we await official predictions about the upcoming holiday travel season, there are early indications that many are seeking a return to near-normalcy as the nation and the world slowly move past the Presidential election and into the year-end holidays.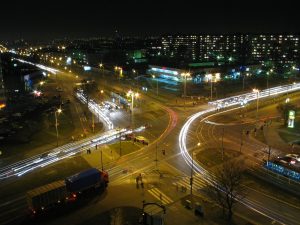 Thanksgiving is typically the biggest travel day of the year, which frequently makes it among the deadliest times of the year on the road. This year, gauging the factors influencing those risks is a lot like predicting the outcome of our historic election. Our Fort Myers injury lawyers wish you good health and good fortune as we prepare to put 2020 behind us.
Year-End Road Safety in Southwest Florida
COVID could keep some home. On the other hand, there is every evidence a homebound nation with cabin fever has every intention of making year-end holiday gatherings a big part of the agenda, albeit often with social distancing, masks and other safety protocols in place. There is also evidence that many people have had trouble readjusting to life as the speed returns to normal.
With a nation largely still concerned about coronavirus safety, many are also expected to forgo those quick flight homes in favor of long road trips or smaller regional gatherings with friends and family. College students will also be on the road, both at Thanksgiving and Christmas.
Our injury lawyers in Cape Coral and Fort Myers urge travelers to take an active approach to road safety by understanding the risks:
Distracted driving: By far the biggest on the road as harried holiday shoppers compete with returning winter residents and holiday visitors. Parking lots are particularly risky as walkers mingle with distracted drivers.
Drunk Driving: With residents slow to return to restaurants and clubs, safety advocates are concerned an increase in the number of holiday gatherings could increase the risk of irresponsible alcohol service. Party hosts must act responsibly and should know they may face legal liability in the event of an accident.
Drowsy Driving: Long hours on the road and decreasing daylight combine to increase the number of collisions involving tired drivers. Statistics continue to show that driving while exhausted is as dangerous as driving while under the influence of alcohol or drugs, and is just as deadly.
Road Safety: Whether driving through the fierce weather at the end of Florida's hurricane season, or broken down at the side of the road, understanding the risks of a substantial travel schedule can help prepare you for the road. Having your vehicle serviced, with particular attention paid to your tires, and having a plan for breakdowns or substantial delays is necessary, particularly with ongoing COVID closures and delays.
Aggressive Driving: Lastly, we all need to do our part of cut each other a break when behind the wheel. Tensions are already high, and the year-end holidays will increase stress for some of our neighbors and friends. Resolve to use basic courtesy and obey the rules of the road, including speed limits, passing zones, marked lanes, and traffic signals. By cutting each other some slack, we can all reach our destinations safely.
If you or a loved one is injured, call Associates and Bruce L. Scheiner, Attorneys for the Injured, at 1-800-646-1210.