There is some evidence that drivers are on a hair-trigger, despite the congestion respite that has been a welcome benefit of enduring the coronavirus pandemic. Volusia County Sheriff's Office is among the agencies warning drivers specifically about the risk of road rage and aggressive drivers during this stressful time.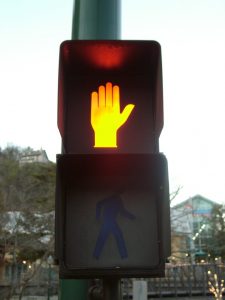 Our car accident attorneys in Fort Myers and Cape Coral share the roads with you right here in Southwest Florida. We have rode with you as morning and afternoon traffic has returned to near-normal as society seeks to do the same. The six-months since the COVID lockdowns began in March have been unprecedented in modern society.
But with returning school buses and other traffic hitting the roads, the risks of collisions is once again increasing. As we continue to report, pedestrians and bicycle riders are at particularly high risk as our most vulnerable road users and there are increasing reports of road rage being targeted at cyclists.
Aggressive Driving a Common Accident Factor
Aggressive driving is commonly a contributing cause to serious and fatal traffic collisions. Far too many drivers engage in one or more aggressive driving behaviors on a daily basis, including:
Speeding: Speed slows reaction time and increases the distance required to stop. In most cases, a road's speed limits are leading indicators of the maximum speed a vehicle can safely travel amid expected road and traffic conditions. Speeding not only increases the likelihood of an accident, the laws of physics dictate it also exponentially increases the force of a collision.
Abrupt lane changes: Colliding with a vehicle in a driver's blind spot is among the most common types of collisions involving vehicles that are traveling in the same direction.
Not using a turn signal: When combined with an abrupt turn or lane change, this not only increases your chances of a collision, it robs the other driver of the ability to take defensive action that could allow you to both avoid a crash.
Following too closely: Makes it impossible to stop safely and obstructs your vision. It also may make the driver ahead of you nervous or irritated, either of which will increase the likelihood of a crash.
Breaking traffic laws: Whether running a red light, or failing to yield to a crosswalk, every traffic rule broken increases your chances of being involved in a crash that will likely be determined to be your fault.
Road Rage a Criminal Offense in Southwest Florida
Road rage is aggressive driving that leads to a criminal offense, such as assault. While these cases often make the news, it is the common forms of aggressive driving that cause the most havoc on Southwest Florida roads. A car accident attorney will be best able to determine all of the factors that caused or contributed to a motor-vehicle crash and determine the best course of action to protect your legal rights.
If you or a loved one is injured, call Associates and Bruce L. Scheiner, Attorneys for the Injured, at 1-800-646-1210.