Associates and Bruce L. Scheiner, Attorneys for the Injured, have long been staunch supporters of motorcycle safety and the right to share the road. Not only have we spent four decades fighting for the rights and interests of injured motorcyclists, we also serve as primary sponsor for Cape Coral Bike Night events.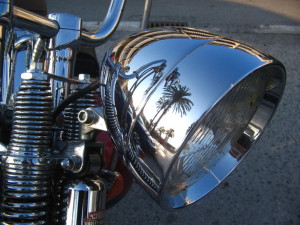 The first of those for the 2015-2016 season was held on Saturday, Oct. 10, 2015. Upcoming Cape Coral Bike Night Events are slated for:
December 12, 2015
February 13, 2016
April 9, 2016
Motorcycle ridership among Floridians has grown considerably in recent years. The state reports that as of January 2015, there were nearly 600,000 registered motorcycles in Florida. Many more bike enthusiasts travel to South Florida throughout the winter season to enjoy the amazing year-round riding weather and engage with others who share their passion.
"The Cape Coral Bike Nights have turned into the area's premier venue for motorcycle enthusiasts in Southwest Florida, and we are pleased to be the primary sponsor," said Bruce Scheiner, founder and senior attorney of the firm.
For us, promoting motorcycle safety awareness through this upcoming season is of critical importance. We know that despite the increasing popularity of motorcycling, drivers of other vehicles still aren't using enough caution. They don't look out for motorcycles. They fail to give motorcyclists the appropriate space to ride safely. They drive drunk, aggressively, carelessly and while distracted.
The National Highway Traffic Safety Administration (NHTSA) reports 4,668 motorcyclists were killed nationally in 2013. Per vehicle mile traveled, motorcyclists fatalities occur 26 times more frequently than passenger car occupant fatalities.
Motorcyclists make up 3.1 percent of Florida's motoring public, but they are over-represented in crash data. The median hospital charge for a motorcyclist admitted to a Florida hospital for treatment of traffic crash injuries was nearly $57,000.  Lee County has one of the highest rates of motorcycle fatalities of anywhere in the state.
Our dedicated motorcycle injury lawyers have worked tirelessly to restore victims and their families affected by the negligence of other drivers.
We underscore all these troubling facts not to dampen the mood of Bike Night celebrations, but to drive home the point to car and truck drivers that it's imperative to watch for motorcyclists and operate more cautiously. Beyond that, we encourage motorcyclists to ride defensively, never taking for granted that other drivers notice you or are using due care not to cause an accident.
It was estimated some 18,000 bikers attended the October bike night event in Cape Coral. Over the course of the 2015-2016 season, Bike Night organizers expect as many as 100,000 bikers and bike enthusiasts will attend. Catering to them will be 100 vendors offering food, beverages, apparel and more, plus live music.
The Associates and Bruce L. Scheiner will be offering free photographs in front of a green screen at our booth. The images are fun keepsakes for attendees to remember the event.
Entertainers include country singer Grayson Rogers and band Quiet Riot. There is also "Slow Bike Race" – one for men, another for women – that involves a $100 Harley Davidson gift card to the riders who can cross the finish line last. It's essentially a balance competition, as riders can't put down their feet and must stay inside their own lane.
For more information on the events, visit http://www.ccbikenight.com. To learn more about Associates and Bruce L. Scheiner, you may visit our main page website at https://www.blslawyers.com.
Call Associates and Bruce L. Scheiner, Attorneys for the Injured, at 1-800-646-1210.
Additional Resources:
Featured: Cape Coral Bike Night, FLBIKERS.COM
More Blog Entries:
Boating Wake Liability Results in $1 Million Settlement, Sept. 22, 2015, Fort Myers Injury Attorney Blog