Liability waivers are not generally favored by Florida courts because they relieve one party of the obligation to use due care, and further shift the risk of injury to the party likely least equipped to take necessary precautions to avoid injury. For this reason, they are usually strictly construed against the party seeking to be relieved of that liability.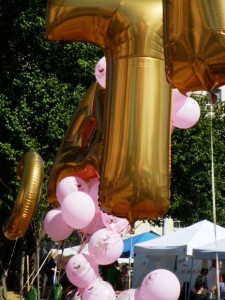 That said, releases of liability will be honored by the courts if it can be shown there was specific language that makes it clear the injured person fully appreciated the implications of that release.
In most of these cases, liability waivers are signed prior to a certain activity. For example, if you've ever ridden a rented jet ski, you probably had to sign a liability waiver. Similar releases are usually required for common Florida tourist activities like parasailing, boating or kayaking. However, most liability waivers don't generally cover activity that occurs prior to signing that release. But that's what defendants in Peterson v. Flare Fittings, Inc. et al. tried to do.
According to records from Florida's Fifth District Court of Appeal, plaintiff came to Orlando on a visit from Virginia and arrived at a Disney-owned property, the Wide World of Sports. There, the theme park was hosting a paint ball "world cup" event, with several other organizers on board. Although the event was mostly focused on the paintball tournament, it was also intended as a trade show, with a number of vendors having booths set up to advertise and sell paintball-related gear and other items.
Plaintiff was slated to compete two days later. However, as he walked through the vendor area, he was injured when a large balloon that had been tied to a tree beside a tent came flying through the air and struck him in the head. The impact of the balloon caused his knees to buckle. His sunglasses were knocked from his head and he fell. He was immediately in pain and dazed. His friends saw what happened, and two attended to him while a third notified a Disney staffer of what happened. It was unclear exactly what caused the balloon to strike him, but plaintiff suspected a high gust of wind.
The staffer took down the balloon and reportedly assured him the theme park would pay for his bills and encouraged him to go to the hospital to make sure he was Ok. He subsequently went to a local hospital. His x-rays came back negative, and he was prescribed pain medication.
Two days later, he returned to the complex to compete in the paintball tournament. He signed a waiver, which indicated in part that he assumed all incidental risks related to the relevant activities or those actions that are "in any way connected to.. participation."
Plaintiff played the game without incident.
Plaintiff subsequently filed a personal injury lawsuit against defendants for coverage of his injuries resulting from the balloon incident. He alleged defendants created a dangerous condition and were generally negligent in failing to control events on site.
Defendants initially responded by denying all liability. However, defendants later added an affirmative defense, citing the liability waiver. They noted the waiver expressly released defendants of all claims, including this one.
Trial court agreed and granted summary judgment to defense. Plaintiff appealed, and the 5th DCA reversed.
The court ruled that in a post-claim release, the question was whether plaintiff could reasonably be accountable for fully appreciating the implications of signing that release – i.e., did he understand that he was giving up his right to pursue damages for an injury that occurred two days earlier? The court ruled no.
The waiver contained language indicating a waiver of liability for paintball activity, and made no mention of the vendor area where this incident reportedly occurred. There was also no language indicating that it included incidents that occurred prior to signing. Therefore, summary judgment favoring defendants was improper.
Call Associates and Bruce L. Scheiner, Attorneys for the Injured, at 1-800-646-1210.
Additional Resources:
Peterson v. Flare Fittings, Inc. et al. , Oct. 9, 2015, Florida's Fifth District Court of Appeal
More Blog Entries:
Adult Portable Bed Handle Recall Re-Announced, as Response Rate Less Than 1 Percent, Oct. 12, 2015, Fort Myers Tourist Injury Lawyer Blog