The damage caused by Hurricane Ian was historic. By most estimates, the destruction will surpass Hurricane Katrina as the most costly storm in U.S. history.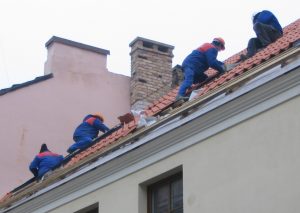 At Associates and Bruce L. Scheiner, Attorneys for the Injured, our attorneys and staff members live and work right here in Southwest Florida. For 50 years since Bruce L. Scheiner set up his first downtown office, we have been dedicated to fighting for the rights of victims and families in Lee, Collier and Charlotte counties.
While recovering from the destruction wrought by Hurricane Ian will be a monumental challenge, there is already evidence of scammers working the area to take advantage of the tragedy. Unfortunately, with tree-trimmers, roofers and general contractors in high demand, and residents desperate to make repairs and prevent further damage, too many homeowners will be vulnerable.
Avoid Hurricane Scams in SWFL
Perhaps you have gotten the phone calls and text messages offering help. Or seen the crews suddenly appear in your community going door to door. In some cases, it can be legitimate help during a much needed crisis. In others, it can be scam artists counting on just such a mindset. Our Fort Myers attorneys offer the following advice to help protect you and your family:
General Contractors: In many cases where losses are catastrophic or are expected to exceed 50 percent of the value of the structure, significant building requirements are in place that may be best navigated by a licensed and insured general contractor. This is also true when damage is varied and will require the expertise of several professionals, such as roofers, foundational experts and carpenters. The good news is the state has eased county-by-county requirements to allow more companies to get the work done. It's a good idea to check any company you hire with the Florida Department of Business & Professional Regulation at www.myfloridalicense.com or contact the Lee County Contractor Licensing Office (or the county office where the contractor resides) at contractorlicensing@leegov.com.
Insurance: You should always request proof of insurance from any company doing work on your property. Otherwise, your homeowner's liability insurance could be liable for injuries.
Clerk of Courts: It's also a good idea to check with Lee County Clerk of Courts (or the county where the contractor resides) to see if any claims have been filed against a company.
Homeowner repairs: Homeowners are permitted to make their own repairs under F.S. 489.103. Beware of companies that tell you otherwise.
Payment: While it's normal for contractors to request partial payment for supplies and materials (typically one-third) beware of requests for large upfront payments. Get everything in writing. It's important to note that Florida law permits contractors to place a lien on your property for unpaid debts. Having a written agreement can help protect you.
Government inspectors: In some cases, scammers are posing as government officials. Whether they call or arrive in person, always take the time to call the relevant government agency and confirm.
Insurance scams: In other cases, they will pose as insurance adjusters. Homeowners desperate to hear from their adjuster too often give out personal information over the phone. Don't.
Charities: Only donate to charities you know and trust. Don't open suspicious emails and verify information on social media posts. Always verify the name and address of a charity before donating.
For more information on avoiding hurricane scams, visit the Federal Communications Commission.
If you or a loved one is injured, call Associates and Bruce L. Scheiner, Attorneys for the Injured, at 1-800-646-1210.