As we work toward recovery from the historic damage caused by Hurricane Ian, it's important for private property and business owners to understand their liability when it comes to preventing injury resulting from hazards on their property.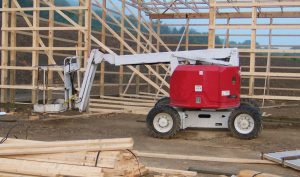 Businesses are fighting for survival and working hard to get employees back to work as quickly as possible. Property owners, likewise, are doing everything possible to rebuild. Nobody wants to be responsible for an injury resulting from dangerous or hazardous conditions. There are steps you can take to help protect yourself and visitors.
Florida premises liability law categorizes property guests as invitees, licensees, or trespassers.
Invitees: These include business customers and are owed the highest duty of care. Property owners must keep their premises in a safe condition by making repairs or providing notices about dangers on the property. This includes regular inspections.
Licensees: This category includes guests on private property. Property owners are obligated to keep their property in reasonably safe condition and warn of known dangers.
Trespassers: Are owed the lowest duty of care, although landowners who know a trespasser is on the property must show reasonable care to prevent injury. Additionally, Florida's attractive nuisance doctrine holds landowners responsible for injuries to children who may be enticed onto a property by a hazard, such as an unguarded swimming pool, abandoned cars or other dangers.
When it comes to injuries caused by transitory substances in a business (commonly called slip and fall), Florida law requires businesses to take corrective action. Florida Statute 768.0755 requires a victim to show that a business had actual or constructive knowledge, meaning that a dangerous condition regularly occurred or existed for a long enough period of time that it should have been discovered.
You can find the answers to many questions at Lee County's Hurricane Recovery Website, including information about debris removal, tarping roofs, and permit requirements. PBS and NPR for Southwest Florida have also created a useful guide for homeowners seeking to make emergency repairs.
If the cost of improvements or the cost to repair the damage exceeds 50% of the market value of the building, it must be brought up to current floodplain management standards. Visit Lee County building improvements or FEMA for more information.
However, our Fort Myers attorneys note a number of repairs do not require permits; typically those designed to prevent injury or further damage. These include:
Debris removal
Minor demolition to prevent injury
Structural shoring or bracing
Replacing broken glass
Repair or replacement of soffits or gutters.
Roof shingle replacement of small areas (less than 10×10)
Repair of minor water leaks
Repair or replacement of damaged or destroyed fencing
Those looking for tips on hiring contractors can visit our recent post on our Florida Injury Lawyer Blog. Always make sure your contractor is properly licensed and insured so that you do not become responsible for injuries that may occur to workers or others on your property during the repair process.
If you or a loved one is injured, call Associates and Bruce L. Scheiner, Attorneys for the Injured, at 1-800-646-1210.