How are you doing on your New Year's resolutions?
Regardless of whether you are finding challenge or success in your personal goals for 2020, quietly resolving to be a better driver is a commitment that could save your life and will pay dividends for you and your family for years to come.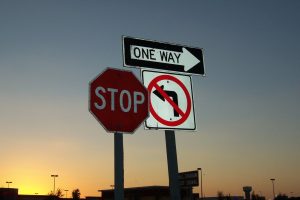 Our Fort Myers injury lawyers have been representing injury victims throughout Southwest Florida since 1971 and we remain active in promoting traffic safety throughout the community and in supporting a number of causes to prevent senseless accidents, including combating drunk driving and raising motorcycle safety awareness.
The News-Press reports 95 people were killed in traffic collisions on Lee County roads in 2019.
For the past seven years, Lee County has reported more than 80 fatal crashes. More than 90 have died on the roads in each year since 2015, with 113 in 2017.
Collier County reported about half Lee County's total number with 51 fatalities, according to the Florida Highway Patrol. Collier's number for 2018 was 45 and, in 2017, the number of people that died in crashes was 25.
Safer Driving is a Resolution Everyone Can Keep
While final statistics for traffic accidents on the roads of Lee and Collier counties will be out in coming weeks, our injury lawyers in Fort Myers and Cape Coral know the vast majority of traffic collisions are caused by driver error attributable to several common causes.
Distraction: Is believed to be the cause of about one-third of all traffic collisions, resulting in more than 10,000 deaths a year.
Drunk driving: The senseless act of getting behind the wheel after consuming alcohol is also blamed for more than 10,000 traffic deaths each year.
Aggressive driving: Too many drivers amid Southwest Florida's busy tourist season will commit one or more common infractions that they fail to see as a form of aggressive driving, including sudden acceleration or braking, cutting into traffic, failure to use a turn signal, and speeding through yellow lights or otherwise failing to obey traffic control devices.
Beware Vulnerable Road Users in SWFL
A disproportionate number of vulnerable roads users, including bicyclists, pedestrians and motorcycle riders, will be grievously injured or killed. Those in parking lots are also among the most at risk.
Children and the elderly face some of the highest risks, and that is particularly true in Southwest Florida, with its large elderly population and a growing population of school-aged children.
By resolving as a driver to be more aware of the risks when approaching or passing vulnerable road users, you can prevent a tragedy while reducing your risks of almost surely being found responsible for a very serious or fatal "accident."
As part of the new year, we will bring you a series of articles on common accident topics and what you can do to protect yourself. Seeing 20/20 is the goal when it comes to keeping your and your family safe.
If you or a loved one is injured, call Associates and Bruce L. Scheiner, Attorneys for the Injured, at 1-800-646-1210.