Associates and Bruce L. Scheiner is once again proud to provide headline sponsorship for the 2019-2020 Cape Coral Bike Night Season.
For more than a decade, we have been a leading sponsor and participant in this event, which has grown into the largest family-friendly motorcycle event in Southwest Florida. The event has featured an increasing number of headline musical acts; this year's season kicks off October 12 with "zz's best," one of the best "ZZ Top" tribute bands, on the main stage.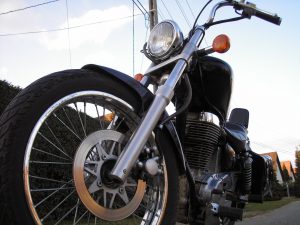 You can find our booth at the edge of the main-stage viewing area along SE 47th Terrace, where we will be promoting motorcycle safety, accident prevention, and rider rights.
The City of Cape Coral has made a number of infrastructure and other improvements for the upcoming season. This year's other dates are December 14, February 8 and April 11. The events run from 5 to 10 p.m.
Autumn Motorcycle Injury Risks in Southwest Florida
While riders up north are putting their motorcycles away for winter, Southwest Florida sees an increased risk of motorcycle accidents as rainy season ends and temperatures cool. Many local riders prefer autumn and winter riding and are often joined by northerners, who take advantage of Florida's year-around riding season to hit the roads or participate in some of the nation's largest organized bike events, including Daytona Bike Week each February.
Associates and Bruce L. Scheiner, Attorneys for the Injured, has built a reputation as advocates for rider rights through more than five decades of courtroom advocacy and community awareness. Our motorcycle injury lawyers understand the serious injuries and long-term medical and financial consequences of motorcycle accidents.
The most common challenges associated with motorcycle injury claims in Southwest Florida include:
Determining fault: Motorcycle riders are more likely to be blamed for an accident than drivers of passenger vehicles, bicyclists or pedestrians. Independent investigations can be vital to protecting the rights of riders in the immediate aftermath of a serious or fatal collision. Even in cases where a rider is found partially at fault, Florida's contributory negligence statute may still permit recovery from an at-fault defendant who shares a greater degree of blame.
Determining damages: Riders are also more likely to be seriously injured or disabled in a collision. Understanding the present and future economic value of a claim requires both identifying the potential for long-term medical complications and a thorough understanding of related economic costs and values.
Obtaining damages: While determining fault and presenting a comprehensive damage claim are vital to protecting a rider's rights, identifying all available insurance coverage can be determinative when it comes to making a claim that can be collected. Florida's woefully inadequate mandatory minimum insurance coverage offers just $10,000 in Personal Injury Protection. In many cases, a rider must pursue a claim against his own insurance carrier, provided optional uninsured motorist/underinsured motorist coverage has been purchased. This coverage offers critical financial protection to all riders and should be carried before even hitting the road.
If you or a loved one is injured, call Associates and Bruce L. Scheiner, Attorneys for the Injured, at 1-800-646-1210.