Brick-and-mortar businesses were in trouble long before COVID-19, thanks to the increasing ease and convenience of ordering from online retailers like Amazon. But the flu pandemic has brought a new wave of shoppers to the Internet, many of whom are likely to continue to rely on delivery of everything from toilet paper to televisions long after the economy restarts and local retailers reopen their doors for business.
There are many as-yet unknown consequences to this shift away from local businesses in favor of this international online bazaar of retailers. Dangerous and defective products are an often overlooked risk. And. as our Fort Myers injury lawyers know, holding multi-national companies responsible can be much more complicated. Amazon, for example, has more than 2.5 million independent sellers.
But perhaps nothing drives the risks home like the battalions of gray Mercedes Amazon vans and white cargo vans that can be seen zipping through almost every neighborhood in Southwest Florida. If you are ever at one of their distribution centers, including the one off Treeline Avenue, hundreds of delivery vehicles can be seen exiting these facilities dozens of times a day, bound for neighborhoods across Lee County.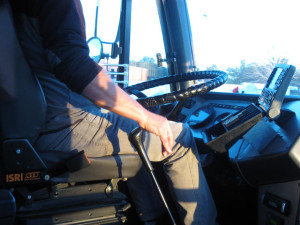 As it moves to reduce its reliance on carriers like United Parcel Service, the retailer has created a network of contractors across the country that allows the company to expand and shrink the delivery force as needed, while avoiding the costs of taking on permanent employees.
Current estimates put as many as 50,000 Amazon drivers on the roads, which is projected to more than triple in the next few years.
Delivery Driver Injury Liability
It's important to note these delivery operators are not owned by Amazon, which helps one of the world's most valuable companies and Jeff Bezos, the world's richest man, escape liability for the inevitable injuries and accidents that occur as a result of putting so much commercial traffic on neighborhood and residential streets.
Amazon was already projected to make about 6.5 billion deliveries in 2022, up from 2.5 billion this year, and the surge in business resulting from COVID-19 and the "Safer-at-Home" order will only serve to further increase their market dominance.
The New York Times is among the news organizations that continue to report Amazon's push to increase delivery volume by pressuring these independent contractors to deliver more and more product, even while escaping liability for the resulting accidents.
Amazon is quiet about what percentage of packages its contractors are delivering. But research suggests UPS and the United States Postal Service handled more than 90 percent of deliveries in 2015, compared to the nearly half of packages that will be delivered by independent carriers by 2024.
Amazon has repeatedly said in court that it is not responsible for the actions of its contractors, citing agreements with  "delivery service partners," that cover "all loss or damage to personal property or bodily harm including death."
However,  our injury lawyers in Fort Myers and Cape Coral note Amazon continues to exert an employer's control over such operations. For example, delivery drivers are summoned and scheduled via an Amazon app.
The company's liability will ultimately be determined in courts in the coming decade. Legal tests to determine both accident liability and an employee-employer relationship, largely involve determining to what extent a company exerted control over "independent operators."
But the legal morass the Internet giant has created to escape liability to injury victims, as well as its obligations to its own workforce, makes seeking experienced legal help an essential first step in the wake of serious injury.
If you or a loved one is injured, call Associates and Bruce L. Scheiner, Attorneys for the Injured, at 1-800-646-1210.