When it comes to the coronavirus pandemic, few places share a bleaker outlook than Florida nursing homes.
The Naples Daily News reports Florida nursing home employees continue to fight vaccine mandates, which could halt new admissions.  The pushback against a federal mandate for all nursing home employees is worsening an already dire staffing shortage. Many employees have already left nursing homes for better, safer, jobs amid the nationwide shortage for hospital employees. Now, many others are threatening to leave in the face of the vaccine mandate.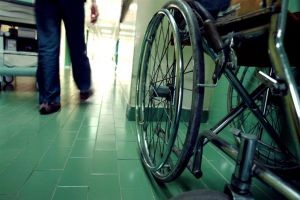 The Daily News reports the resulting staffing shortage could halt new admissions, according to Leading Age, which represents a consortium of care providers in Florida.
While liability for preventable COVID-related injury and death is an issue in the early stages of litigation, with no clear-cut answers, our Fort Myers nursing home neglect attorneys know staffing shortage is a long-standing issue in many facilities that has directly contributed to countless preventable injuries and deaths.
Florida Nursing Home Residents at High COVID Risks
Joining Leading Age in opposing the vaccine mandate announced Aug. 18 by President Joe Biden is the Florida Health Care Association, which represents 82% of the state's nearly 700 nursing homes and other long-term care settings. The AARP is among the many organizations supporting the mandate, noting Florida is among the bottom two states when it comes to vaccination rates among nursing home staffs. Staff vaccination rates in Florida nursing homes are at 47.4 percent, compared to a national average of 61 percent. Among residents, 73.1 percent have been vaccinated, compared to a national average of 83.1 percent.
Roughly 71,000 people live in the state's nearly 700 nursing homes, which average 85% occupancy, according to the state health care association. Infection rates among Florida's nursing home residents have increased 500 percent in the last month.
Older adults, particularly those with existing health conditions, are at particularly high risk of serious or fatal coronavirus infection, even among the vaccinated.
Staffing Shortages Endanger Nursing Home Residents
Staffing shortages were a leading contributor to serious and fatal injuries among residents at nursing homes and assisted-living facilities, even before the pandemic.
In fact, the state's health care association is citing the staffing shortage as its reason for opposing the vaccine mandate. A survey of 310 nursing homes and 23 assisted-living facilities revealed 90 percent report staffing shortages have worsened since the start of the pandemic. Nearly all nursing homes reported relying on temporary staff in the last month and more than half report reducing admissions as a result.
"(By) the federal government singling out nursing homes with a vaccination requirement that does not apply to health care personnel at other locations and in other health care sectors, we fear that our already critical workforce shortages will worsen,"the association said in a statement. The AARP cites low pay as the primary driver of staffing shortages as for-profit nursing homes run by large corporations continue to maximize profits at the cost or resident care.
Our nursing home neglect lawyers know temporary help is no substitute for professional care, and often results in the negligence or neglect that so often endangers our most vulnerable residents. From fall accidents, to bedsores, to medication errors and even physical or sexual assault, poor staffing is a leading driver of serious and fatal incidents at Florida nursing homes.
If you or a loved one is injured, call Associates and Bruce L. Scheiner, Attorneys for the Injured, at 1-800-646-1210.