What did you get for Christmas?
Traditionally, the year-end holidays have been a time for family, gathering with friends, and exchanging gifts with those in your life with whom you are closest. COVID-19 has limited gatherings this year, but there is every indication Americans are making every effort to exchange gifts, albeit more often by mail.
The extra volume has inundated the postal system at a time when online purchases were already at record highs. The acceleration to a predominately online economy will continue to play out in the years ahead. But one risk that should not be forgotten is the risk of dangerous and defective products.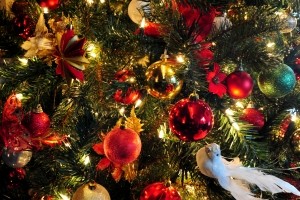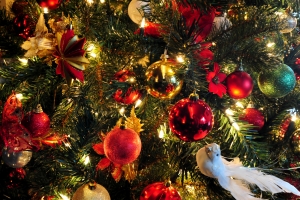 Our product injury attorneys in Fort Myers know more dangerous and defective products are brought into homes during the holidays than at any other time of the year. While some injuries may be no fault of a product, others are caused by defect or by products that are inherently dangerous, such as trampolines and all-terrain vehicles.
Injuries from Dangerous or Defective Products
The rise of Amazon and the acceleration of online retail wrought by the coronavirus pandemic has brought new challenges to holding retailers, distributors and manufacturers accountable when dangerous design or defect result in serious personal injury. Parties can be held responsible at every point in the supply chain – from overseas manufacturing facilities, to onshore design, distribution, marketing and sales entities.
Proving product liability in a personal injury or wrongful death lawsuit has grown more complex as the global economy has expanded. Such litigation should only be trusted to a law firm wit the experience and resources needed to be successful against some of the nation's largest corporations and their insurance companies.
Typically, a product liability lawsuit will claim defective design, defective manufacturer, or inappropriate or dangerous distribution.
Child Product Injury Liability
Unfortunately, a disproportionate number of victims are children.
Last year, there were an estimated 60,600 emergency department-treated injuries associated with (i.e., in use at the time of incident), but not necessarily caused by, dangerous nursery products among children younger than age 5 years, according to the Consumer Products Safety Commission.
Most common dangers include:
Nursery products: A staggering array of nursing products, from cribs to car seats and highchairs, have proven dangerous over the years. The CPSC keeps a running database of recalls.
Sporting equipment: From dirt bikes to skateboards, helmets, bicycles, kayaks and trampolines, the sporting world has enjoyed unprecedented demand from novices looking for a new solitary pursuit that offers recreation and fitness. Many of these can be inherently dangerous, particularly for beginners, but many injuries are still associated with product liability claims each year.
Fire hazard:  A shocking number of fires each year occur as a result of product defects. From shorts in electrical equipment, which can start a blaze, to defective fire retardation in furniture, drapery, clothing and other household items. While Southwest Florida's tropical climate negates some of the risks, space heaters, holiday lights, candles, grills and other dangers pose serious risk.
We, of course, wish you a peaceful, injury-free start to your new year. By following proper safety precautions, and remaining aware of the risks, you can best help your family stay safe.
If you or a loved one is injured, call Associates and Bruce L. Scheiner, Attorneys for the Injured, at 1-800-646-1210.