The Occupational Safety and Health Administration is warning temporary workers and employers about the need to keep seasonal-worker safety a priority this holiday season.
While COVID has made this a holiday shopping season like no other, the end-of-year shopping period is typically the most dangerous time of the year for retail workers. Seasonal and temporary workers can be at especially high risk.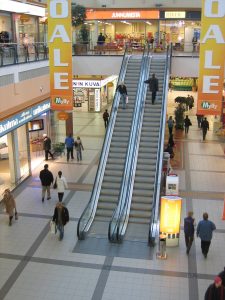 The coronavirus pandemic is having an outsized impact in every area of our lives. While it won't be until after the holidays that we have clear data on how it impacted seasonal employment, Southwest Florida is also entering what is typically the busy tourist season, when many employers begin hiring in anticipation of winter guests.
Recent years have seen an undeniable switch to online shopping that has been drastically accelerated by the pandemic. Consequently, OSHA's focus is on warehouse and delivery workers, as well as retail safety measures aimed at reducing the risks posed by COVID-19.
Locally, Southwest Florida will likely see a marked increase in hiring at restaurants, hotels and resorts. While travel numbers are uncertain, Gov. Ron DeSantis steadfast commitment to keeping the Sunshine State open for business means South Florida will see thousands of visitors and guests.
Those injured on the job, whether full-time, seasonal or temporary, need to understand their rights, and the unique challenges to bringing a claim.
Unfortunately, many of those most at risk are categorized as seasonal or temporary – often defined as contract labor under the law. As both a practical matter when dealing with seasonal demand, and because of financial benefits, many employers do not consider such workers to be entitled to workers' compensation, health benefits, paid time off and other protections under the law.
Seasonal Employee Work Injury Claims
Consulting an experienced work injury attorney is best done as soon as possible after injury. An employer's classification of an employee as an independent contractor is not determinative, as the law includes strict guidance on what types of workers must be considered employees, and thus eligible for workers' compensation and other benefits in the wake of injury.
Those who are determined not to be employees, may still pursue damages under a traditional liability claim. A third-party liability claim may also be available to employees and independent contractors alike when a party other than an employer is responsible for injuries.
Documenting an injury claim at the outset can be vital, even determinative, when it comes to the success of a claim. Even in cases where an injury victim thinks an accident was not "that serious," future medical complications can prove serious. Documenting injury, establishing employee-employer relationship, and determining extent of injuries and loss, are all best done by a law firm with significant experience and a long track record of success fighting for the rights of the injured and their families here in Southwest Florida.
If you or a loved one is injured, call Associates and Bruce L. Scheiner, Attorneys for the Injured, at 1-800-646-1210.