The family of a 7-year-old girl is reeling from an unfathomable loss after she was struck and killed by an alleged distracted driver in front of her Fort Myers home.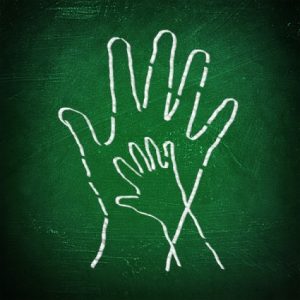 It happened near her father's house on Jupiter Road, where she was riding her tricycle.
The suspect, a 27-year-old man also from Fort Myers, was reportedly driving his work van, which belongs to a local roofing company. Witnesses told Lee County Sheriff's deputies the driver, a relative of the girl, was distracted and waving to family members when he struck the girl. Authorities later discovered an open container of alcohol inside the work van, but investigators do not believe the driver was under the influence of alcohol or drugs at the time of the crash. However, he did not have a license. 
He was later arrested on charges of driving without a license and vehicular homicide. Per F.S. 782.01, vehicular homicide can be charged when a driver kills a person or unborn child via reckless operation of a motor vehicle. It's a second-degree felony punishable by up to 15 years in prison.
The family of the little girl has reportedly hired an attorney to ascertain whether there is more to the story than has thus far been discovered, according to NBC-2. There is no indication at this point that the crash was intentional. In fact, it probably was not. But the family is right to raise questions about why the driver was operating a large work van when he didn't have a license and whether he may have been on-the-job at the time of the crash.
It's worth exploring on two fronts. If the driver had permission to operate his employer's vehicle, the employer may be held liable for negligent entrustment of that vehicle because they knew or should have known he didn't have a license to legally drive it. Beyond that, owners of motor vehicles may be held vicariously liable for injuries that result when someone else uses their vehicle with permission. Further, employers may be held vicariously liable for the negligent actions of their employees if they were acting in the course and scope of employment. So determining more about the connection with the employer roofing company will be important to any subsequent civil action.
This incident also raises concerns about the ongoing problem of distraction behind the wheel. This wasn't the typical distracted driving car accident case we so often hear about in that it did not  involve a driver allegedly absorbed in the use of an electronic device. Nonetheless, so many drivers fail to give the task their full attention, and this case is a sad reminder of what can happen as a result.
The Florida Highway Patrol reported earlier this year that some 39,000 people were injured in Florida last year as a result of distracted driving accidents. There were a total of 45,000 distracted driving accidents in the state last year, resulting in 214 traffic fatalities.
In the first 18 months since Florida's ban on texting and driving went into effect, only 3,400 citations were issued statewide. Part of the problem is the offense is considered secondary, meaning an officer can't initiate a traffic stop on that basis alone. Several proposals for enhanced penalties have been made, but so far none have gained much legislative support. Cases like this remind us of the price we pay for distracted driving, and why it's important to take every measure we can to reduce it.
Call Associates and Bruce L. Scheiner, Attorneys for the Injured, at 1-800-646-1210.
Additional Resources:
Fort Myers girl, 7, struck, killed while riding bike, June 27, 2016, NBC-2
More Blog Entries:
Florida Texting and Driving Law Lacks Leverage, June 2, 2016, Fort Myers Wrongful Death Lawyer Blog