The raging debate over the safety of e-scooters is coming to Southwest Florida, as Florida lawmakers largely swept away any final hurdles to the self-transportation devices that have proved wildly popular with teenagers and millennials.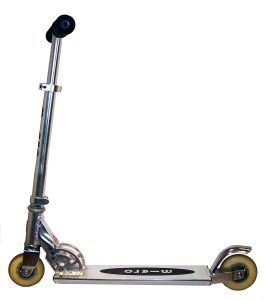 The Tallahassee Democrat reports more than 1,000 e-scooters hit the streets of the state capital this week for a 3-month pilot program. The scooters can be rented at 21 locations operated by five different companies as tens of thousands of people visit the area for college football games this autumn. Pilot programs are also underway in numerous other Florida cities, including Tampa and Fort Lauderdale.
Last Month, Gov. Ron DeSantis signed a measure that lifted a prohibition against the use of e-scooters on sidewalks.  State law now affords e-scooters the same rights as bicycles and permits them to be ridden either on sidewalks or city streets. However, several campuses, including Florida State University, Florida A&M University and Tallahassee Community College, have opted out of the program and, at least for now, do not permit e-schooters on campus.
The City of Clearwater also passed a six-month ban, as the city looks at a plan to regulate e-scooter use.
E-Scooter Injuries and Liability
Our injury lawyers in Cape Coral and Fort Myers know cities will continue to wrestle with the injury and liability issues posed by these devices, but that will likely not stop their arrival. While some e-scooters are already in use at primary tourist destinations like Fort Myers Beach and Sanibel Island, we will likely see them become more prevalent throughout Southwest Florida in the coming year.
In addition to wearing a helmet and using e-scooters responsibly, e-scooter riders should be sure to carry uninsured/underinsured motorist coverage in the event of a serious or fatal collision. Much like walkers, pedestrians and motorcycle riders, those using e-scooters are at high risk of serious or fatal injuries.
Proponents argue the devices are more efficient and more convenient and offer a cheaper and more eco-friendly option for many shorter trips, which will reduce congestion and the need for parking.
Tallahassee's pilot program allows scooters to be rented using a cell phone app. GPS devices allow the scooters to be geofenced out of restricted areas and also allow for recovery each night by the vendor, meaning users do not have to return the scooters to a docking station.
Cities like Portland, Los Angeles, Baltimore and Tampa have all approved e-scooter pilot programs with mixed success. Hollywood, Florida, moved to ban them, citing an uptick in emergency room visits. Other states are wrestling with responsible ridership and safety concerns about using the scooters, which can reach speeds of up to 15 mph, on busy sidewalks full of pedestrians.
Just last week a Tampa man was killed by a truck while riding an e-scooter. The rider was not wearing a helmet and was killed on a rental scooter the same month Tampa started its own pilot program. A pilot program in Fort Lauderdale, suffered 74 e-scooter accidents between December and April, Channel 7 News reported.
As we recently reported on our Florida Injury Lawyer blog, Southwest Florida is already a dangerous place for walkers and cyclists. In many cases, rental companies will likely use liability waivers and/or arbitration agreements in an attempt to limit liability for e-scooter injuries. These claims will be best handled by a law firm with extensive experience litigating personal injury and wrongful death claims in Southwest Florida.
If you or a loved one is injured, call Associates and Bruce L. Scheiner, Attorneys for the Injured, at 1-800-646-1210.