The National Highway Traffic Safety Administration projects a slight decline in the final tally of traffic fatalities in 2018, even as the number of pedestrian and bicycle deaths continues to rise.
Overall traffic deaths are projected to decline by 1 percent, Forbes reported. However, pedestrian deaths were up 4 percent last year, while bicycle deaths surged 10 percent. Both were already at historic highs. Nationwide, more than 36,000 people were killed on the roads last year.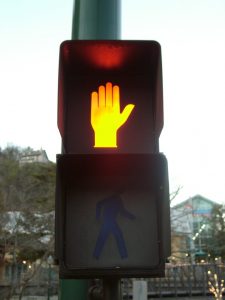 Our injury lawyers in Fort Myers note Southwest Florida continues to be one of the deadliest areas in the nation for bicycle and pedestrian injuries and fatalities. The Governor's Highway Safety Association reports California, Florida and Texas annually report the highest number of pedestrian deaths. All three states join Arizona and Georgia in reporting more than 100 pedestrian deaths a year and together account for nearly half of the nation's fatal pedestrian accidents.
Back-to-School Traffic Safety
With the new school year set to begin Aug. 12 in Southwest Florida, we are about to see a noticeable increase in bicycle and pedestrian traffic. Drivers would do well to give walkers and cyclists the right-of-way and allow them to pass before turning or proceeding.
Fort Myers injury lawyers know that bicycle and pedestrian incidents account for a growing proportion of serious personal injury and wrongful death claims in Southwest Florida, both because of the growing number of incidents and because of the high likelihood of serious or fatal injuries.
Both walkers and cyclists are given protection under the law in many situations. Walkers in a crosswalk typically have the right of way. Florida law requires motorists who pass cyclists to leave at least 3 feet of clearance under F.S. 316.083.
Recovering Damages after a Traffic Accident
While injury victims and their families often believe "fault" will determine their ability to collect damages in the wake of a serious or fatal collision, identifying all defendants and available insurance coverage will be of equal or even greater importance when it comes to collecting adequate compensation.
Unfortunately, far too many pedestrian and cycling victims are struck by a vehicle that leaves the scene. And far too many drivers are on the road without insurance, or without adequate insurance to cover losses when found at fault for a serious or fatal crash. In some cases, victims may be entitled to compensation from their own insurance company via uninsured or underinsured motorist coverage. However, these cases, even though they proceed against your own insurer, are also best handled by an experienced personal injury or wrongful death law firm.
Florida's laws on comparative fault permit some injury victims found partially at fault to still collect damages from other at-fault parties. Identifying each party responsible, and all of the available insurance coverage, will best enable you to be fully compensated for all losses in the wake of a serious or fatal collision.
If you or a loved one is injured, call Associates and Bruce L. Scheiner, Attorneys for the Injured, at 1-800-646-1210.