More than six months into the coronavirus pandemic, the impact of COVID-19 on road safety is still being studied. Certainly there was a marked drop in traffic collisions through the spring and early summer, as lockdown orders shuttered bars, restaurants and all but essential businesses and most of Southwest Florida sheltered in place.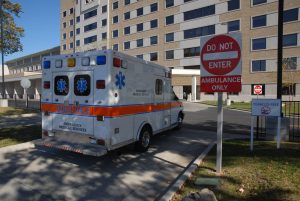 But with Gov. Ron DeSantis lifting remaining restrictions at the start of October, and the height of tourism season right around the corner, there is growing evidence that the roads of Lee, Collier and Charlotte counties are once again getting more dangerous.
And perhaps in new ways.
In the last few weeks, The News-Press reported the death of a man in a scooter accident that happened near the malls in Estero shortly before 8 a.m.; NBC-2 reported a drunken road-rage incident in Fort Myers; and the Naples Daily News reported a head-on crash on State Route 82 that injured 13 people. In other news, a woman was rushed to the hospital after being seriously injured by a boat propeller and someone left a high-end McLaren sports car, worth hundreds of thousands of dollars, upside down in a ditch on Alico Road.
Reducing COVID Injury Risks
The virus risks are real and we urge you to continue to socially distance and practice other recommended safety measures. But the usual road risks remain and there is growing evidence that new risks are being wrought by the pandemic.
Drunk Driving
"The COVID-19 pandemic is affecting every family across the country and will likely have a long-lasting impact on public health and well-being," according to the National Institute on Alcohol Abuse and Alcoholism. The Journal of the American Medical Association reported alcohol sales have increased more than 50 percent since the pandemic began – with online sales up more than 25o percent compared to last year.
With the start of the holidays right around the corner, please commit to doing your part and not driving after consuming alcohol.
Mental Health and Wellbeing
There is also a growing body of evidence that the stress associated with the pandemic is impacting people in a mired of ways, from problems with attention, to depression and aggression, many people are struggling to cope even in cases where job loss and financial strain have not been a burden.
Some of those who are returning to the workplace after six months at home are facing challenges with exhaustion, motivation and attention, as they struggle to catch back up to the speed of everyday life.
In other cases, people are looking for a new activity — whether riding a bike, boating or taking up a solitary sport or pursuit. Newcomers to such activities are most likely to be injured. Taking safety seriously – including investing in all appropriate safety gear and training courses – are critical factors when it comes to reducing your risks.
Vulnerable Road Users
The pandemic has also sped a trend we were seeing even before the coronavirus: More and more road users opting for bicycles, e-scooters and other forms of personal transportation that are more cost effective, environmentally friendly, and socially distanced.
Our injury lawyers in Fort Myers and Cape Coral have long written about the risks to these road users. In fact, Southwest Florida is among the most dangerous places in the country for walkers and riders. As they hit the roads in ever increasing numbers, it is the responsibility of all motorists to commit to doing our part to avoid being blamed for a tragedy.
If you or a loved one is injured, call Associates and Bruce L. Scheiner, Attorneys for the Injured, at 1-800-646-1210.