The end of Daylight Savings Time on Sunday Nov. 3 means many motorists can expect darkness during their morning and afternoon commutes. It will get light a bit earlier, but seasonal darkness will eliminate most of that advantage, meaning morning motorists must remain alert, particularly for pedestrians in residential neighborhoods and along main thoroughfares. Motorists will face early darkness in the afternoon as their commute actually takes place an hour later.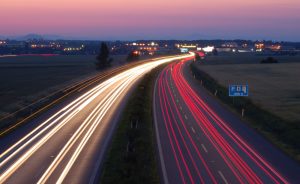 Once used to give farmers extra summer daylight, and used extensively during the World Wars to conserve energy, Daylight Savings Time is either loved or hated, depending upon your perspective.
But what is not up for debate, our injury lawyers in Fort Myers and Cape Coral know, is the role visibility often plays in traffic collisions. Rain can make for particularly hazardous driving conditions, especially during the height of rainy season. But with seasonal rains quickly dissipating, it is the early darkness descending upon Southwest Florida that will increase traffic risks through the remainder of the year.
Pedestrian Injury Risks
Pedestrians are at highest risk as motorists adjust to the darkness. Unfortunately, South Florida is already the most dangerous place in the nation for pedestrian accidents. While Florida leads the nation in the number of walkers killed annually, South Florida, including Tampa, Orlando, Fort Myers/Cape Coral and Miami, has been identified as particularly dangerous, in large part because of the area's explosive growth.
Pay particular attention for pedestrians in residential neighborhoods during the early morning and late afternoon hours, as children travel to and from school.
Don't use neighborhoods as cut throughs; try to travel on well-lit thoroughfares.
Make sure your car is properly serviced, including headlights, clean windows and effective washers and wipers.
Always yield the right of way to bicyclists and pedestrians. In most cases, the right-of-way is theirs by law. In all cases it is better to yield than to debate your liability for involvement in a serious or fatal traffic accident.
Pedestrian collisions involving motor vehicles typically result in very serious or fatal injuries. An experienced injury lawyer in Fort Myers will be in the best position to determine all of the causes of your accident, the extent of your damages, and the liability of all at-fault parties.
Pedestrians and cyclists should always wear bright-colored clothing. Walkers in dark clothing are almost impossible to see until the last second. This is particularly critical in areas lacking sufficient sidewalks, or where walkers are otherwise not separated from traffic by a setback.
Always try to plan your route in an area with sidewalks, streetlights, crosswalks and other infrastructure designed to make walking safer.
Those who regularly walk or cycle for transportation or pleasure should also ensure they carry uninsured/underinsured motorist coverage. While optional under Florida law, such coverage can provide a vital lifeline in the event of a collision where an at-fault driver lacks sufficient coverage to compensate victims for injuries, or in cases where a driver flees the scene and is not located.
If you or a loved one is injured, call Associates and Bruce L. Scheiner, Attorneys for the Injured, at 1-800-646-1210.