With early darkness approaching and the year-end holidays just around the corner, local road-safety advocates are warning residents and visitors alike to make safety a priority.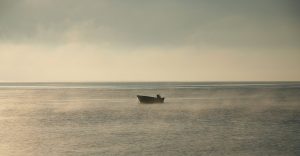 Our injury lawyers in Fort Myers see an increase in crashes each autumn. We have written recently about the collision risks associated with back-to-school, as well as Halloween pedestrian safety. However, early darkness brings with it its own risks, not the least of which is the return of snowbirds and other winter residents.
Florida saw a record 126 million visitors last year. But the record is expected to be short-lived, with even more people expected to visit the Sunshine State this year. More than 1 million of those will visit Southwest Florida during the year-end holidays, according to the Lee County Visitors and Conventions Bureau.
Year-End Traffic Risks in Southwest Florida
Our Fort Myers injury attorneys know just being on the roads of Southwest Florida can be a risk as seasonal traffic returns. But there are a number of common scenarios that account for a large portion of the serious and fatal traffic collisions on our roads.
Distraction: With thousands of visitors and seasonal residents, chances are high that some of the motorists around you are unfamiliar with the area and might not know where they are going. Pay attention to the task of driving and cut people some slack. Resolve to work on your patience in traffic.  Let a motorist in front of you; wait for that car to turn before proceeding; yield the right of way to cyclists and pedestrians.
Aggressive driving: While speeding is the most common form of driver aggression, aggressive acceleration or braking, and failure to use turn signals, can also increase your chances of an accident.
Drunk driving: We are reaching the height of the college and pro football season. Combined with the year-end holidays, end-of-year bowl games and other gatherings make this the most dangerous time of the year for drunk driving crashes. Please be responsible. Never drink and drive and make sure friends and family members have a safe way home. With Uber, Lyft and other ride-sharing services readily available, there is never an excuse to get behind the wheel after consuming alcohol.
Pedestrians and bicyclists: Florida leads the nation in both the number of walkers and the number of bicycle riders who are killed each year. Many visitors and residents enjoy cycling for fitness. Walkers are particular common in residential areas and tourist destinations, such as Fort Myers Beach and Sanibel Island.
Motorcycle riders: At Associates and Bruce L. Scheiner, Attorneys for the Injured, we have written extensively about the need to watch for motorcycle riders throughout Florida's long winter riding season. Our northern friends and visitors may not be accustomed to seeing motorcycles on the road during the winter months, however winter is the primary riding season in Southwest Florida.
By resolving to keep safety a priority this holiday season, you can significantly reduce the risks of being involved in a serious or fatal collision.
If you or a loved one is injured, call Associates and Bruce L. Scheiner, Attorneys for the Injured, at 1-800-646-1210.