Thanksgiving is the busiest travel weekend of the year. But it also signals the beginning of the long holiday travel season and the beginning of winter tourism season in Southwest Florida.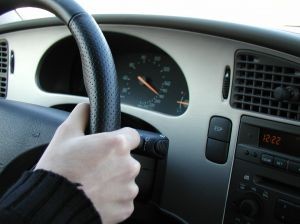 Early darkness, holiday stress, more cars on the road, and a large number of visitors and tourists, all increase the risks of motor-vehicle collisions through the remainder of the year.
Last year, AAA reported about 54-million people traveled during the Thanksgiving holiday. And by the end of the year, 112-million people total traveled for the holidays. The agency is expecting to see that trend to continue this year. That means about 1-in-3 Americans are expected to travel more than 50 miles from home this year, or about 300,000 people traveling to or from Lee County this holiday season.
Our car accident lawyers in Fort Myers and Cape Coral have a number of tips to help keep you safe on the roads this holiday season.
Holiday Travel Safety Tips
Travel at non peak times. This can include Thanksgiving Day, Christmas Eve, Christmas Day and New Year's Day. Traveling midweek is also typically better than traveling Friday-Monday. The most congested days include the day before and the day after Thanksgiving, as well as the two days before and after Christmas.
Have your vehicle serviced.
Plan plenty of time to reach your destination. Plan for heavy traffic and the possibility of significant delays.
Get an early start. Both on your travel and on your holiday planning. Don't let yourself get behind, overwhelmed and frustrated.
Relax. Recharge. Don't stress over the little things. Make time for yourself.
Never drink and drive.
Because Thanksgiving falls so late in November, the shortened holiday shopping season is expected to increase the stress and contribute to an increase in congestion at airports and on the roads.
Injuries to Visitors in Southwest Florida
Experienced Fort Myers car accident attorneys know too often serious and fatal traffic collisions involve seasonal residents or visitors to the area. When such visitors are injured by an at-fault driver or other liable party (such as a business or property owner), it can be particularly difficult to think about seeking justice for injuries. At Associates and Bruce L. Scheiner, Attorneys for the Injured, we have helped countless visitors protect their rights and seek justice for injuries, in the months after they return to home to their life. In many cases, this can be done without necessitating a return to Southwest Florida, or while making a planned return back to the area.
The transient nature of Southwest Florida makes seeking early consultation with an experienced personal injury and wrongful death law firm the best first step after involvement in a serious motor vehicle collision. Out-of-state driver and insurance companies can be particularly elusive when it comes to holding them accountable for damages. Documenting causation and the extent of your injuries is the best thing you can do to protect your rights and the financial wellbeing of you and your family.
If you or a loved one is injured, call Associates and Bruce L. Scheiner, Attorneys for the Injured, at 1-800-646-1210.