An elderly south Fort Myers couple died in a car accident as they pulled onto Summerlin Road from their RV resort community, on their way to church. The driver of the vehicle that struck them was also injured. Investigators have concluded the 89-year-old decedent driver was at-fault in the collision.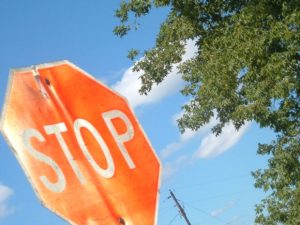 According to The News-Press, the crash occurred around 6:30 p.m. when the driver of a 2012 Toyota tried to make a left turn onto Summerlin Road from M-Street, the primary entrance/exit to Siesta Bay RV Resort. He apparently misjudged the time he had to safely clear oncoming traffic and pulled into the path of a driver operating a 2007 Infiniti. Both occupants of the Toyota, the driver and his 87-year-old wife of 60 years, were rushed to a nearby hospital, where she was pronounced dead right away. he died shortly thereafter. The Infiniti driver also had injuries, though is expected to make a recovery.
The collision is still under investigation, but authorities have said that speed and alcohol are not suspected to have been factors. Decedent driver's brother called the crash a bad mistake. He said his brother didn't see the other vehicle as it approached. Reporters with Wink News spoke to several residents at the resort, who say they have expressed concerns that the intersection of Summerlin and M Street isn't safe. There is no traffic light that gives those exiting the neighborhood an opportunity to safely enter traffic, which zooms by at 45 mph (or more, depending on whether motorists are obeying the speed limit). 
Fort Myers injury attorneys know that intersections are the site of a significant number of collisions in this community. The National Highway Traffic Safety Administration (NHTSA) reports the reason intersections are so dangerous is because anytime there are two or more roads converging, conflicts arise. There are also sometimes pedestrians and bicyclists, which can further complicate matters. The presence of trucks or other large vehicles, as well as overgrown bushes or foliage, may obstruct the view of those trying to safely negotiate traffic.
This was an intersection with no traffic signal, and we do know that traffic signals offer maximum control at intersections. That doesn't mean crashes won't happen (as we all know) but signals can help to reduce the risk of certain types of accidents, most notably angle (broadside) collisions. Traffic safety engineers note that traffic signals should only be installed when lesser forms of control have proven ineffective.
Although we don't have any concrete data about this particular intersection, the fact that residents complained about safety at this location could be an indication that this was an action that should have been taken sooner. Certainly, it may need to be explored now in light of this tragedy.
In order for a plaintiff to prevail in a hazardous roadway claim, there has to be some proof that it was known to be a trouble spot for motor vehicle accidents. Usually, this is accomplished by producing reports of other similar accidents in the same location over a period of time. Highway agencies and road authorities have a duty to track dangerous locations and then develop and implement plans to improve them. Lack of visibility, lack of a needed traffic signal and poor road conditions can be causes for a hazardous roadway claim.
Call Associates and Bruce L. Scheiner, Attorneys for the Injured, at 1-800-646-1210.
Additional Resources:
Elderly couple die after fatal crash, Nov. 13, 2016, Staff Report, Fox 4
More Blog Entries: